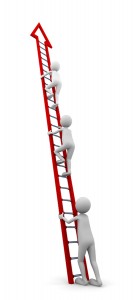 Entry Level Personal Protection Specialists can gain experience working at Special Events: By Jerry Heying, CPP, PPS
As the owner of a mid size security agency located in New York City and as an Instructor at the Executive Protection Institute (EPI), I am often approached by recent EPI grads (and others who have graduated from other programs) who are looking to get their start into the personal protection field.
Generally for those without much experience and limited credentials, I usually suggest they try working at Special Events. Fortunately, my firm in New York City specializes in Special Event Security and every year we have numerous events with celebrities and dignitaries in attendance or performing, such as post Grammy parties, non-profit fund-raisers with as many as 100 celebrities, and many others. These assignments (although lower paid) offer a chance to accomplish many objectives. The first is to get your feet wet, and start getting some type of security and protection experience. When you lack experience and overall credentials, you have to start somewhere.
Working on Special Event Security is a proving ground that will allow the inexperienced yet well trained EP school graduate a chance to show everyone what they are made of. I equate this to an apprenticeship or like a farm system in baseball with A, AA, and AAA minor league teams supporting a major league team. To get to the "show", you have to do well on a consistent level in the minors and rise through the ranks to make it to the majors.
Another similarity to baseball is that of acting students; an entry level acting student has to audition for bit parts first before they can expect a leading role, especially if they are just entering the profession. Even though your Special Event experience might only be simple "escorts" , being posted along a red carpet, or posted at a dressing room door, those experiences will be valuable in more ways than you can imagine.