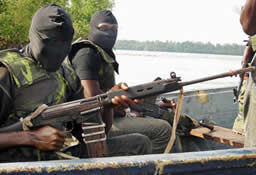 Nigerian criminals in Thamesmead
The Managing Director, General Manager and the Manager of Security of Indorama, an Indonesian chemical firm working in Port Harcourt Nigeria, were kidnapped from Inodrama's residential compound this morning. This is the second attack on Indorama in the last two weeks.
I have said this many times before, business executives, and their families, are attractive targets for kidnappers, extortionists, bombers and the related range of terrorists and criminal assailants.
Awareness, Appreciation, and the Application of good security practices at home, at work, and while traveling, can greatly reduce the odds of a successful attack on your employees, your family and yourself.
Read more: BBC News