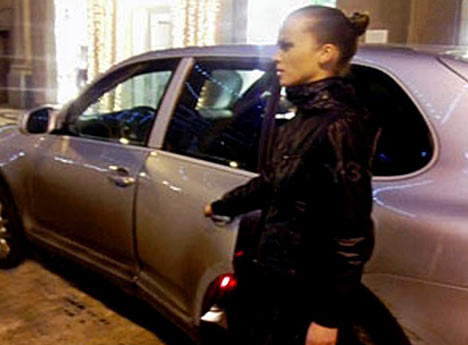 Anna Loginova Russia's most famous female bodyguard was killed in Moscow trying to prevent her own car jacking.
Two men approached her 2007 Porsche Cheyenne as she stopped at a traffic light. One of the men opened the unlocked drivers door pulled her out of the drivers seat and jumped in. The glamorous 29-year-old and the head of a private security firm died from head injuries after clinging on to the door handle of her car and being dragged along the street at high speed as the car screeched away. Loginova was a highly respected bodyguard who protected millionaire Russian clients.
Last year, 50 Porsche cars were stolen in Moscow, including 12 within the last two months. Only three were ever found.