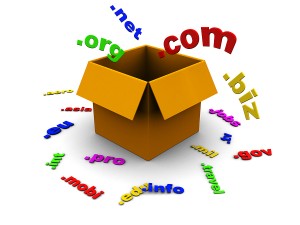 If you are looking for ways to rank well for bodyguard related keywords on Google's front page. I have several opportunities available to help you do so. I now realize, that it is not possible for me to fully develop all the domain names that I have purchased over the years. With that being said, I have decided to begin to liquidate some of my domain names and websites. The domain names and websites listed below are excellent opportunities for individuals in the industry that are offering  EP services or EP training courses. Also, see link below on why domain names are so important to rank well on Google. Why Buy a Premium Domain?
Bodyguardstaffing.com
Great opportunity for anyone offering executive protection services. Ranks number one on the first page of Google for bodyguard staffing, also ranks on the second page for bodyguard services, and with a little bit of (SEO) Search Engine Optimization could easily rank on the first page of Google for that particular term.
With this purchase you get domain name, and already developed website.
Price: $5000
Corporateexecutiveprotection.com
This is excellent domain name for new individuals or for anyone looking for a better EP related name for their current website. This purchase is the domain name only.
Price: $250
Bodyguardtrainingschools.com
If you have a school or training course, this is an excellent domain to have. On average bodyguard training schools gets over 2500 searches a month. With a developed website, this domain has the ability to deliver thousands of searches to your site a month. This purchase is the domain name only.
Price: $2500
Closeprotectioncourses.com
Similar to bodyguard training schools, this is a great domain name if you have a school or training course. It's really geared towards the UK market, in America we don't use the term close protection. However, like bodyguard training schools this keyword generates thousands of searches a month, and with the right website the possibilities are unlimited. This purchase is domain name only.
Price: $2500
Bodyguardnews.com
This would be a great name for anyone with a blog, with the right SEO this domain name has the possibility to rank well for the term bodyguard. This purchase is the domain name only.
Price: $250
If you are looking for a specific domain name, or something that gets a fair amount of traffic, fill out the form below and I will follow up with you via a phone call.
Hucky