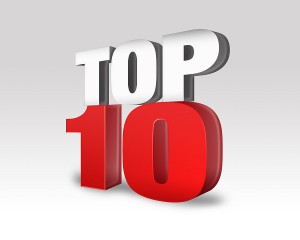 Ten Ways To Gain A Competitive Advantage In The Bodyguard Industry
Being a bodyguard is grueling work, it's tedious and sometimes weary.  Day-after-day of relentless focus and dedication to your client's safety. Bodyguarding is how you pay your bills. If you don't remain competitive, you may not survive. This article will help you turn your hard work into better results and give you a competitive edge in the business.
1. Uncompromising service quality. Refuse to compromise your bodyguard service to your clients. Work for the ultimate combination of client service and protective performance. Show your clients and the bodyguard world what you are really capable of in the way of superior performance levels.
2. Make it your mission to be prepared. Your assignment preparation is the prime time to workout the problems and the kinks. Time spend on assignment prep includes advance work, manpower scheduling, flight and hotel bookings, etc. However, take the time to prepare yourself mentally as well for the assignment so you can provide the best bodyguard experience possible to your clients. This preparation time you give yourself will dramatically increase your competitive advantage and help you provide the best bodyguard service humanly possible.
3. Conduct a competitor assessment. Look at the strengths and the weaknesses of the bodyguard competitors in your area. Look at your competitor's services, personnel, background and clients. See how you can better your bodyguard services to compete with the top dogs in your area and ultimately stay ahead of your present competition by out-performing them in certain areas. However, do not become obsessed with what your competitors are doing or saying. You should only care about providing the absolute best bodyguard service with competitive rates, comprehensive protective coverage and unprecedented customer service. You should consider your competitors as "friendly rivals" never enemies.

4. Look for previously untapped bodyguard clients. What does every bodyguard want? They want a long list of active clients and a thriving bodyguard business. Some examples of "untapped clients" may include the following: A rapist causing havoc on a city; offer secure transport services for those leaving work late. Make deals with hospitals, schools and hotels. These facilities want to keep their personnel safe in time of potential danger and ensure they get home safely. Mostly in third world cities, where there are limited police patrols of major highways leading to and from airports and hotels: strike up a deal with private charter aircraft as well as commercial airlines in providing secure crew transport. There is big money in this niche market that few people know about. You must move swiftly to capture new opportunities in the bodyguard industry.
5. Hire highly trained and skilled bodyguards. An educated and trained bodyguard team is your competitive advantage. Professional bodyguards will enable you to operate in an efficient and high-quality manner which results better safety benefits to your clients.
6. Use new technologies. Cell Phone Jammers, GPS Jammers, WiFi Blockers, GPS receivers, and other relatively new technology should be utilized in your competitive advantage arsenal. This new technology will help you keep clients safe and comfortable when utilizing your bodyguard services.
7. Exceptional cost-effectiveness. Provide your clients with a dramatic cost- effectiveness over competitors in operating expenses. This can be easily achieved by uses no gas guzzlers in the motorcade, having the support bodyguard team stay at cheapest hotels, flying coach and utilizing fixed costing for assignments (no OT hours). This may seem like you are losing some profits, but in the long-run retaining clients is the utmost important.
8. Having insider contacts. Having insider contacts is every bit as important as having solid bodyguard skills in this industry. Connections in the bodyguard business will help you cut through red tape and speed up the services that your clients request. You should always seek legal and professional red tape cutters within your area of operations, always keeping your client's risk management in-check.
9. Maintain complementary services for your clients. Value-creating services includes: residential and venue security personnel, private detective services, security drivers, high-tech security equipment and systems, these additional complementary services to your core bodyguard services will give you a boost within the competitive advantage department.
10. Sustaining the competitive advantage.  The single most important goal of any bodyguard is to sustain the competitive advantage over time. Without a competitive advantage you may have limited economic reason to exist in the bodyguard industry. How will you sustain your bodyguarding competitive advantage? By operating your bodyguard service at a higher a quality then your current competitors and being an exceptional problem solver. Be willing to take on uncommon challenges that demands your utmost focus. No one said this business would be easy. Keep safe and God speed.
Doc Rogers is the author of Corporate Executive Protection – A Manual for Inspiring Corporate Bodyguards and president and CEO of International Corporate Executive Protection Ltd. Doc has earned a Ph.D. in Security Administration from Southwest University and he is SE Asia's leading expert on executive protection and corporate security. To learn how to make a full time living as a corporate bodyguard visit the websites below for more information.
http://www.trafford.com/Bookstore/BookDetail.aspx?Book=182707
http://www.amazon.com/Corporate-Executive-Protection-Inspiring-Bodyguards/dp/1425135927
http://international-corporate-executive-protection.com/order.asp