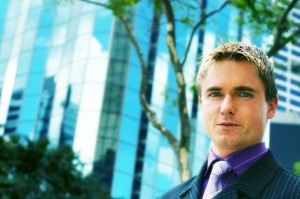 By Doc Rogers
The world is changing and we need to adjust to these changes as we go about our bodyguard (BG) business wherever the BG business may take us. Here are some suggestions that may help. Take what is useful on your BG journey.
Be Trainable: No matter how long you've been in the business one month or twenty years you must be willing to be trainable.  Know-it-all BGs do not cut it in today's changing environment. Whatever your experience level in the business realize you should be learning and growing on every assignment and also during your downtime by studying.  Be willing to listen and learn something from everyone you meet.
Make Connections: It's not what you know or who you know; it's the powerful mixture of both.  When making connections it's like everything else, you must start at the bottom and work your way up. The goal is to make connections with people within high positions in their chosen vocations.  You eventually want to make connections with people who are influential members of society.  To do this you need BG knowhow, connections with people of influence and being friends with the right mix of individuals. This is what makes BG jobs happen.  I once sat in a waiting room in the office of a police general for 12 hours for a "scheduled appointment."  He finally showed up, never apologized for the delay, but a strong connection and lucrative deal was made. Moral of the story; take action by increasing the number of high quality relationships you make.
Know Your Weakness: In the macho BG trade weakness is looked upon as a disease.  However, BG's can't be equally effective in all areas of the business. For example if you are a domestic based BG and have never been on an international assignment, that's okay. If you land an international BG assignment just hire someone that has expertise within that operational area. There is nothing wrong with paying other BGs to assist you on an assignment that can do a better job than you can.  Continue to work on any weakness you may have, but in the meantime hire a specialist when needed.
You Are the Enemy: We are our own worst enemies in the BG trade at times. It's our actions or inactions which causes most of our own misfortune. The world we create; our thoughts and opinions can either build or destroy in this trade of ours.  The BG business can be heaven or hell, paved with gold or be the boulevard of broken dreams. It's basically all up to us. Instead of complaining we should try and make the BG world we build a good one, because just doing nothing makes us the problem.  Know you enemy: 1) Lack of confidence, 2) Lack of passion, 3) Lack of focus, 4) Negativity, 5) Weak on strategy, 6) Fear of criticism and 7) Weak on taking action. That's dangerous thinking. Stay abreast of the changing BG landscape, be ready to change your game plan as circumstances shifts, and adapt new strategies to maintain the strongest competitive advantage you have. Keep safe and God speed.