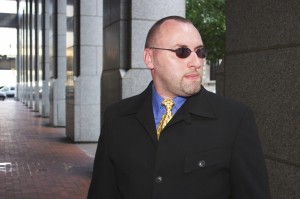 By Doc Rogers
Your bodyguard training, experience, skills and ability will sell itself as long as you let prospective clients know both verbally and on your résumé that you can step up and quickly begin contributing to executive protection tasks for the client and the organization.
If you are new to the industry let prospective clients know that the bodyguard trade is your career choice and you have the ability to develop and advance to an increasing level of bodyguard responsibility.
When selling yourself as a bodyguard you have to look and act the part of a professional. This means wearing a conservative suit and tie in the executive protection sector and a well-tailored sports jacket and open collar in the celebrity protection sector. It also means that your character and temperament is well-matched to both the job and the team. You must have the right chemistry to get on the team.
To show you have the right chemistry for the particular bodyguard job, let the prospective client know the value you will bring to the team. The expertise you will deliver to the company. Give them the reasons why they should believe in and hire you. Let the interviewer know about your bodyguard performance, reliability, quality and efficiency.
Give the proper indicators and a positive message. This equates to having the right chemistry. The indicators I'm talking about include providing good, in-depth answers during the interview, keeping good eye contact and talking with confidence. Have an air of self-assurance and a positive bearing without being cocky or showing a brash swagger.
Set yourself apart from other bodyguard candidates with extreme levels of professionalism and class. Be unique in your approach and mindset in delivering executive protection value and customer service. To sell yourself as a bodyguard you need to be driven by excellence; always striving to better yourself and the bodyguard services you provide.  Be committed to excellence, be distinct in this industry, raise your standards and what you demand of yourself. Have the hunger to grow, contribute and be the best at what you do. Good luck and God speed.