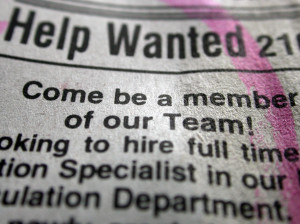 How to Apply for a Bodyguard Job
By Doc Rogers
The following are successful strategies and techniques for making a positive impression when applying for a bodyguard job and during the interview.
Get Prepared
Find out as much as possible about the corporation or the affluent person that is in need of bodyguard service. This should be done through researching newspapers, magazines and websites. Your preparation will tell prospective employers that you are interested, thorough and prepared for the job.  Once you have done your research and have found a select group of corporations or the affluent people that may be interested in your bodyguard services mail them your cover letter and résumé. This is called targeted mailing. Prior to receiving a call for an interview get prepared as much as possible.
Dress Code
Your dress code should be that of a professional, this means formal business attire; a sharp dressed professional in every sense of the word.
During the Interview
No one likes to see mean looking bodyguards with scowls on their faces, so remember to smile to make a good first impression and influence the hiring decision. Also maintain eye contact with your interviewer and provide eager responses when applicable. Show the interviewer that you are a go-getter, one that has education, intellect and ability.  To accomplish this during the interview not only should you answer key questions with confidence, you should be ready to ask a few key questions as well.  Ask two or three questions about security issues you have researched.  This will demonstrate your knowledge and intelligence about the employer and don't forget to write-down the interviewer's answers in your notebook. Never talk negatively about former employers, your goal is to maintain a positive attitude to show the interviewer that you have the ability to get along and you're a team player.
Goal of the First Interview
Usually during the first interview you will not be given a job offer. Therefore, your goal at the first interview is not to get a bodyguard job offer, but to get called back for a second interview. At the end of the first interview ask the interviewer for the next steps. Do not take "We'll call you know." Show your enthusiasm, let interviewer know that you are interested in the position, and always inquire about the next steps in the process so you may professionally follow-up.  After each interview send thank-you card as soon as possible. Mention each person with whom you met during the interviews. Be sure your thank-you card is professional. Send the thank-you card via e-mail or overnight courier.
Use Your Resources

Use any contacts or references that may impact the hiring decision in your favor. This could be someone who actually knows the employer or the interviewer.  It never hurts to ask your contacts or references put in a good word for you after the first interview.
Recommendations for Applying in Person
Recommendations for applying in person: 1) Always be on time for any appointment (10-15 minutes early), 2) Be polite and humble, 3) Remove your sunglasses, 4) Bring your résumé, 5) Print neatly within the lines on the application, 6) Dress appropriately and look your absolute best and, 7) Run your job applications and the interview process like a business. Don't make any negative comments, leave your ego at the door and you'll become a success. Good luck and God speed.
About Doc Rogers: He is the author of best seller Corporate Executive Protection – A Manual for Inspiring Corporate Bodyguards and the newly released eBook entitled How to Build Your Own Executive Protection Business.  Doc is president and CEO of International Corporate Executive Protection Ltd., has earned a Ph.D. in Security Administration from Southwest University, is a Certified Protection Specialist from Executive Security International, a decorated former veteran police officer and is SE Asia's leading expert on executive protection and corporate security.