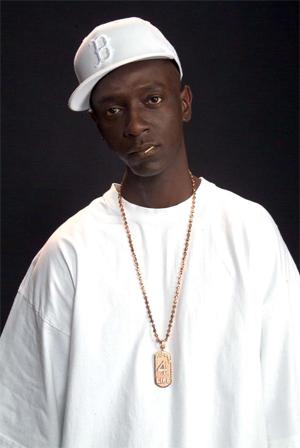 Rapper's bodyguard caught in Michigan
Source: MyWestTexas.com
Midland Reporter-Telegram
The former bodyguard of one-time Fort Worth rap musician and crack cocaine dealer Tommy "Twisted Black" Burns has pleaded guilty to drug conspiracy after being apprehended in Flint, Mich.
They said Leroy "Big" Shelton had been a fugitive from the U.S. Marshals Service since disappearing when Burns was arrested at Scarred 4 Life Records in Fort Worth last July.
Convicted by a U.S. District Court jury in Midland Nov. 23 last year, Burns was sentenced to 30 years in the U.S. Bureau of Prisons Feb. 22 by U.S. District Judge Robert Junell.
 
Shelton and Burns were indicted for engaging in a conspiracy to distribute more than 50 grams of crack cocaine between January 2001 and June 2005. Officers had said Michigan was a particular point of interest in Shelton's pursuit because he and Burns are Detroit natives.
In a plot Midland police and federal investigators said traveled Interstate 20 from Fort Worth to Midland, Shelton was accused of involvement in the sales of 5 grams of crack here April 5, 2005, and more than 50 grams June 2 that year.
Aspiring Midland rapper Zeteral "Zet" Perkins went to trial in a closely related crack conspiracy in September 2005 and received a 22-year term.
Officers at Burns' sentencing said he was complicit in the sale of a total of 1,022 grams of crack during his visits to Midland, which his attorneys characterized as promotional trips to popularize his records.
"Twisted black my town"