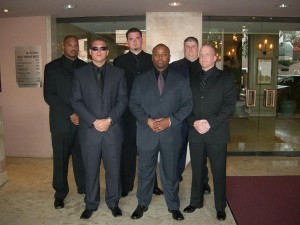 Become a member of Facebook's number #1 Bodyguard and Executive Protection resource page, and tap into every faucet of the Executive Protection world from employment, to training to the newest gear and equipment for today's protection specialist.
If you're not our Facebook Fan yet:
It's easy – if you're not our fan on facebook just click here and hit 'become a fan' Then come back to this blog and comment that you are a fan.
If you already are our fan on Facebook:
Visit our fan page and hit the "suggest to friends" button on the left; and suggest us to some friends you think will love Bodyguard Careers! Then, come back here and comment that you did.
Once again, thanks for helping us to grow.
Hucky and Jeff