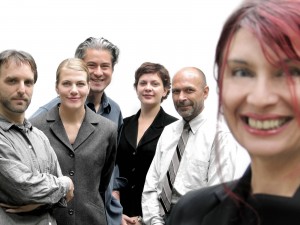 The author of today's Featured Story (Professional Development) is someone who will be joining the Bodyguard Careers.com staff as an ongoing contributor. Please allow me to introduce you to Matthew Stiehm.
Matthew has an Ed. D in Higher Education Leadership from Argosy University Twin Cities, and a M.S in Criminal Justice Administration from Central Missouri State University, and B.S in Social Science from Wayne State College.
Matthew brings his unique experiences and perspective to Bodyguard Careers and we are pleased he wants to share his extensive knowledge and background with our readers.
Hucky
Professional Development:
By Matthew Stiehm
As a professional regardless of your career choice individuals need to be concerned with ongoing career development.  With executive protection specialists working a variety of hours, shifts and times when is there time to find professional development.  There are a variety of ways to keep skills current, keep your mind sharp, in a relatively short time frame.
First you need to determine what skills you would like to keep sharp.  Hopefully you are keeping your physical capabilities sharp, and your muscles are already getting a workout. So focusing on your mental abilities (awareness, acuteness, interviewing skills, threat assessment), now you need to find an appropriate outlet for quality information.
The first thing you can do is keep a CQ protection book in your briefcase, or in your car.  This book should provide new insight into a new topic, or cover something that you need to have refreshed.  A good way to find out good books is to ask other professionals what they read.
The books should not deal with "war stories" or someone tell you how glorious their life was, it should provide practical advice.  There are also additional reading materials that you can bring to help drive your business/career, (leadership books, business management books, and marketing)
Another tool is obviously the internet there are numerous places to find valid information.  However there are of course plenty of places to find poor information. A good place to start is with google scholar.  This search engine is specialized, regardless of your selected topic this web-site will provide more vetted information.
There are other locations to find free professional development opportunities.  The FBI Law Enforcement Bulletin, is posted online, and has about a 5 year backlog of full issues.  These can be found online and can provide a wealth of information on a variety of topics which related to this career.
Using social media (Facebook, LINKEDIN, MYSPACE) you can stay connected with others.  Additionally there are blogs on almost everything, find one that contains valuable information and keep reviewing.  There is also the old standby of picking up and reading a newspaper daily regardless of where you are, because it will provide you with a wealth of information.  The main point is to keep your skills sharp, you have to stay on top of your game.
Apply for Managerial Jobs on SnagAJob.com