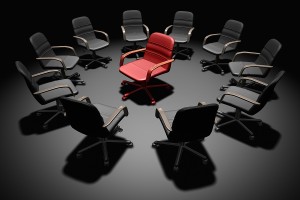 By Matt Stiehm Ed.D
Introduction
Leadership is relatively easy term to define but hard skill to find.  Everyone makes claims that they are a good leader, an exceptional leader, however many fail to live up to the hype. A good leader does not need to wear their bravado on their sleeves, they walk the walk and talk the talk.
A good leader makes solid decisions, the right decisions, and those decisions might not seem right to you but they are right, a good leader must make the tough decisions.  Sometimes the leader makes unpopular decisions.
Leadership is defined as "a process by which a person influences others to accomplish an objective and directs the organization in way that makes it more cohesive" (www.nwlink.com).  But how does this affect you as an executive protection specialist?
Career
In your daily career as an executive protection specialist you have a variety of options to protect your client(s).  They trust your training and experience, and ultimately your leadership in finding solutions to any problems that they might encounter.
As your career goes on you might be assigned to lead a team or much larger group or protection specialists.  You are chosen for your ability to understand the job, protect the clients, and to get the other protection professionals to do what is right thing at the right time for the right reasons.
Developing Leadership
How do you acquire your effective leadership skills, and abilities?  The easy answer and the author beliefs is that you are born with talents and traits of a leader, but they are cultivated through education and experiences.  To determine if you are a leader look around and see if people come to you for advice (regardless of station).
If others come to you in private as an expert, or professional this is a good indication that you are a leader.  Although you might be an informal leader because you have no position in the organization, they still rely on your expertise.
In helping advance your leadership skills, I would suggest reading books on leadership, it does not really matter which book, because they all provide "sage" advice.  However I might suggest Good to Great written by Jim Collins, as it provides information on business that are succeeding or have succeeded and why others have not.
Another thing that you could do is find a mentor, who can provide you with tutelage, the author has a variety of mentors and is considered a mentor for others.  A mentor is someone who you speak with about careers, advance work, professional work, and or family "stuff.  A mentor should be someone that you trust and someone that is experienced in the area that you seek advice from.
Conclusion
Leadership is a skill, and something that needs to be honed throughout your career, some people are born leaders but are not successfully because they do not practice their craft, others work hard to become leaders.   You need to select those in your life who are worth following and those who are not.  If you work for an organization where there is no one worth following then leave as soon as possible.  As my old supervisor stated "people don't quit jobs, they quit supervisors".
Your supervisors (leaders) should provide you with growth opportunities, if they are keeping you under thumb, and not allowing you to develop it is not a good working environment.  To those that are managers/leaders that are not allowing people to develop, shame on you.  In the future, I will be writing about a specific leadership style, to provide more detail.
If you have questions please send me an email at matt@bodyguardcareers.com