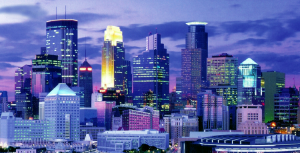 A Minneapolis based Corporation is currently seeking an Executive Protection Team Manager to lead a national based Executive Protection team in all day-to-day activities.  Key responsibilities will be to manage the executive protection team, ensuring global standardization in delivery of EP security services despite unique, disruptive or changing local conditions, provide regular and effective career development opportunities, training, guidance and coaching to all team members.
Establish and maintain working relationships with fellow employees and external vendor resources while meeting critical timetables and achieving flawless delivery. Duties include, conducting advance security site surveys, logistical coordination, preparation of written threat assessments, physical security surveys, policy development, and ongoing program management.
As a subject matter expert convey focused and concise security briefings to employee groups, including to senior executive management. Create timely and succinct reports or presentations as directed using standard MS applications (excel, word, PowerPoint, etc.) Must be willing to travel extensive worldwide, often on short notice and occasionally to remote locations. Must have demonstrated ability to manage a large EP protective detail.
CANDIDATES MUST POSSESS a 10 year minimum strong working knowledge and experience of EP operations working with Federal, state or local law enforcement, the U.S. Military or Fortune 100 corporations.
Education: Recognized executive protection schools such as Oatman, ESI, EPI, ITG4, Sexton, Icon, or Bachelor degree.
Salary: $100,000 + annual salary, relocation money available. Fully paid medical, dental and vision upon completion of ninety (90) day probationary period. Participation in company funded 401k, two weeks' vacation and performance bonus eligibility upon completion of one (1) year satisfactory employment.
Interested, QUALIFIED individuals may forward a resume/CV and cover letter for consideration to: jobs@bodyguardcareers.com