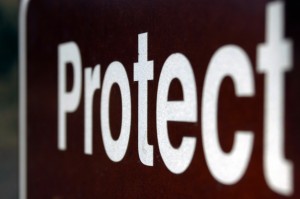 Add one more to the list. It seems that another disgruntled bodyguard, Leonard Taylor Mark Wahlberg's former bodyguard is planning to write a tell-all book about his experiences.
Taylor told the New York Daily News that he feels "used" by various former clients. "Why should I respect their privacy when they don't care about me?" he told the paper.
Taylor, who describes himself as a 6-foot-5, 320-pound "gentle giant," developed relationships with Bruce Willis, Uma Thurman, Paris and Nicky Hilton, "Entourage" actor Kevin Connolly, and Sudbury's own Chris Evans.
But he's particularly bitter about Wahlberg, whom he claims "filled my head with dreams and then kicked me to the curb."
Transitioned from club bouncer to bodyguard when R&B artist Ray J hired him in 1995, Taylor claims he spent more than three years protecting (and partying) with Wahlberg, but he "didn't pay me a dime."
A call and email to the actor's rep was not returned. After years of protecting celebrities, the down-on-his-luck bodyguard says he's ready to expose them in a tell-all book.
Taylor says that, with the exception of Willis, his famous former clients and friends abandoned him when he battled drug addiction, depression and homelessness from 2004-05 and, more recently, from 2008-11. "I did a lot for a lot of people," says Taylor, who adds that he's sober and working security for nightclubs again.
"I saved people's lives and then when I was down on my luck, everyone turned their backs on me."
He claims Wahlberg promised to take care of him as a member of his original "Entourage" just as the actor's breakout performance in "Boogie Nights" made him a movie star. Their relationship ended in 2001 when the two got into a headlines-making fight outside a downtown Manhattan club.
Taylor, who's African-American, claims Wahlberg started the scrap when he directed a racially insensitive remark at him. He eventually sued Wahlberg, who he alleges bit him during the scuffle, but dropped the legal action because, he says, "I genuinely like Mark." One of Taylor's last high-profile clients was Thurman, who he famously rescued from a stalled elevator in 2006.
After the incident, Taylor says the "Kill Bill" star "was the nicest person in the world for 24 hours" but then "went back to being nasty and cold."
Her attitude "just sucked the life out of me," he says. Taylor declined to reveal the name of his co-writer but says they're "90% done" with the manuscript and will shop it upon completion.