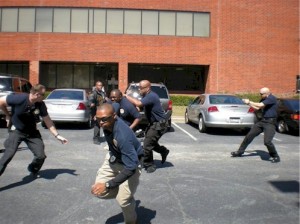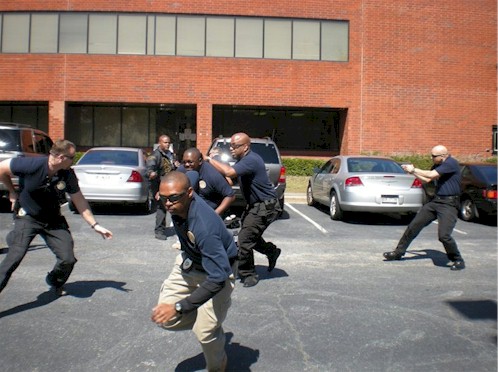 Bodyguard Training in Georgia
Interested in Bodyguard Training in Georgia? World-renowned BODYGUARD Dr. Leonard C. Holifield of the International Academy of Executive Protection Agents offers the most complete Bodyguard Training in Georgia. Dr. Holifield has earned it the reputation of being one of the top executive security training schools in the country and is featured in Bodyguard Careers as one of the Top Executive Protection Schools.
Dr. Holifield is an Honor Graduate and former Staff Instructor for ESI – Executive Security International. IAEPA – International Academy of Executive Protection Agents – offers a professional EP training course that exposes the student to classroom work and real-world field training scenarios. For additional information on Bodyguard Training in Georgia, and IAEPA can be found please call Phone: 1-800-406-7576
Things to consider before you start your Bodyguard Training in Georgia:
• You should be at least 18 years old.
• Clean record.
• Mentally sound.
• Physically fit.
• Good eyesight & hearing.
• Excellent communication skills.
• Be a citizen or legal resident alien of the U.S. or have been granted authority to work in the U.S. by the Department of Homeland Security, U.S. Citizenship and Immigration Services (USCIS).
Additional contact information on Bodyguard Training in Georgia is listed below. Georgia State Board of Private Detective and Security Agencies, 237 Coliseum Drive, Macon GA 31217. Phone 478 207-1460 Web Site: http://www.sos.state.ga.us/plb/detective/default.htm
Remember there is more to being a BODYGUARD than pushing people out of the way or having an weapons permit. Research and preparation aimed at identifying potential threats and contingency plans supersedes the need for big bouncer like bodyguards. Executive protection professionals receive training in skills such as defensive driving, emergency medical response and physical fitness. They know how to prepare for important events ahead of time and counter threats. And they act and dress like their protection subjects.
Overall, what's expected is everything it takes to make the life of your client safer. Anticipating needs is a big one— being able to look at a situation and determine what can go wrong and make sure it doesn't; or knowing how to fix a problem once it occurs.
I look forward to sharing in your success–I know you will find, as I have, that you are on a career path that is both interesting and profitable.
Harlan (Hucky) Austin