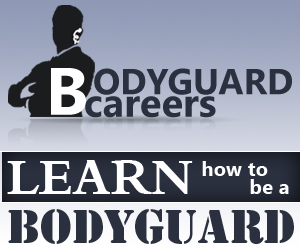 Position: Executive Protection Specialists
Location: St. Louis,  Mo
Salary: 90,000 a year
Posted Date: March 26, 2013
Close Date: April 12, 2013
Job Description: Our client is a St. Louis -based company that is looking to hire an Executive Protection Specialist to provide daily coverage and close protection activities for designated principals on a worldwide basis. 
In this role, the successful applicant will be responsible for adhering to Executive protection protocol and executing the full suite of Executive protection assignments in varying degrees. In addition the successful applicant will be responsible for:
Providing limited logistical support in regards to security for the client.

Executing basic security functions, i.e., perimeter and access control, identification procedures, command post operations, patrolling, secure assets/property and post standing duties.

Coordinating movements and logistics to support the client's itinerary.

Execute proactive measures to insure the safety of the client, i.e. bug sweeps, research, and the collection of applicable information and intelligence, counter-surveillance.
Resume must reflect recent protection of family of corporate CEO/CFO/COO – no exceptions!!!!
The ideal candidate needs the following:
Bachelor's degree and a minimum of five years prior experience working as an Executive Protection Specialist.

Experience providing protection for private, high-net-worth families; government officials or diplomats

Excellent physical condition 

Exceptional problem-solving, flexible and adaptability, and decision-making skills

Strong written and verbal communication skills
 To apply for this position click on the following link: Bodyguard Jobs fill out form and copy paste resume in the message box.