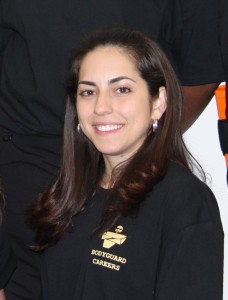 By Ed Hinman
As the Director of Recruitment and Selection for an international private security firm, I've interviewed thousands of candidates — and I've hired hundreds of them for a career in private security and executive protection.  What matters most to me in hiring a candidate is not their experience (though that matters), what matters most is their behavior.
"Invisible Qualities" Though a resume alone can sometimes earn a candidate an interview, their behavior during the interview is what actually earns them the job.  After all, a resume just indicates your qualifications, i.e. What you are.  The interview, on the other hand, reveals your behavior, i.e. Who you are.  At the private security firm where I work, we call these "who you are" attributes a person's Invisible Qualities (or "IQs") – and they mean everything to us.  IQs include a person's Positivism, Energy, Preparation, Readiness, Willingness, Curiosity, and Integrity.
Just like an actor, a candidate is auditioning for a part — a part that could be a twenty-plus year career.  So like an actor, candidates interested in private security must nail the audition!   Thus, the interview room becomes the stage where all eyes are on the candidate, trying to discover "Who is this person," and "Are they a good fit for our organization?"
Focus on the Little Things So how can candidates reveal these IQs?  After all, almost every candidate recites those old interviewing clichés like "I'm honest," "I'm a hard worker," and "I've got a great attitude."  To separate yourself from the pack, don't tell the interviewer about your IQs, show them by focusing on the small stuff — as the tiniest details will reveal "Who You Are."
As an interviewer, my time is limited and I know the candidate is on his best behavior, so I focus on the little things.  If he's one minute late for the interview, I assume he'll be twenty minutes late for work.  If his suit is ill-fitting for the interview, I assume he's sloppy and unprofessional.  The way a candidate does anything, I assume, is the way that candidate does everything.
In determining "who" a candidate is, and if he or she is a good fit for our firm, I seek to answer these questions:
• Does he greet the receptionist? (Positivism, Communication, Manners)
• How does he dress? (Preparation, Attention to Detail, Maturity)
• Is he physically fit? (Energy, Work Ethic)
• Is he fifteen minutes early for the interview? (Readiness, Professionalism)
• Did he read our CEO's book? (Curiosity)
• Did he research our firm's mission and culture? (Willingness, Preparation, Grateful for the Opportunity to Interview) • Does he answer our background questions directly, consistently, and without contradiction? (Integrity)
For your next job interview with a private security or bodyguard company, I recommend you focus on these questions and address all the little things (i.e. your actions) that turn your invisible qualities into visible attributes that result in career opportunities as a bodyguard and protection specialist.  In short, don't tell the security firm you're professional and responsible — Show them!
Ed Hinman is the Director of Recruitment, Selection, and Training at Gavin de Becker & Associates, a private security firm that advises and protects the nation's most at-risk public figures and organizations. A graduate of the United States Naval Academy, Mr. Hinman served eight years in the United States Marine Corps before beginning his private security career in Los Angeles, CA.