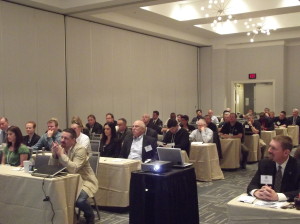 EPIC 2013  Don't miss this great networking opportunity!
2013 EPIC is going to be a history-making conference. And it's the one you don't want to miss.
The top two Executive Protection schools in America, The Executive Protection Institute (EPI) and Executive Security International (ESI) have joined together to co-sponsor this annual conference. EPI is the host of the conference in December 5-7, 2013.  Click here for more information.
They have everything you expect, and a lot that's new. You'll find educational tracks geared for highly experienced participants as well as for those new to the field and everyone in between. Learn industry best practices as well as the latest tradecraft techniques. Increase your business' profitability and stay ahead of your competition.
A new feature of the conference gives you an unparalleled opportunity to explore fresh ideas, have your individual voice heard, and be a part of the interactive summit that will have far-reaching implications, both in your work and for the industry.
At the conference, you'll take it all in: Meet your industry suppliers face to face in one place. Compare notes and learn the backdoor insights you really want to hear from peers operating domestically and internationally. Get your business cards ready! We will see you at EPIC
Sponsorship inquiries: info@personalprotection.com Phone: 212-268-4555
Registration assistance: ana@personalprotection.com Phone: 212-268-4555