Shortage of Female Bodyguards 
David Cameron, Tony Blair, Kate Middleton, Chinese billionaire Xiao Jianhua, and the late Libyan revolutionary Muammar Gaddafi all have one thing in common. It's not their influence on politics and business within their respective countries. Each of these political and financial leaders was protected by female bodyguards.
All too often, a stereotypical image of a bodyguard permeates the media and social conversation. The ideal bodyguard is almost always described or portrayed as a man who's 6'5", weighs 300 pounds, and is clad in all-black. The average person's idea of a bodyguard matches the kind of tough guys you'll find working as bouncers at your local nightclub. But these days, the most in-demand bodyguards look like Polly Wilton.
Wilton is a 35-year-old mom of one who might look like any other suburban mother in plainclothes. But when she's on the clock, she's a powerful operative. She spent years working for the Royal Military Police and the British Army, and she's been tasked with protecting some of the latter's most high-ranking officials. She's proof that female bodyguards are just as capable of doing the job as anyone else. Or, today's "typical" bodyguard might look like the women in Edemm, a Spain-based group of female bodyguards who protect survivors of domestic violence and abuse.
Female bodyguards have a place in the Executive Protection industry; they're not on the job for us to ogle or drool over, as one ill-advised Medium article suggested. The demand for female bodyguards is increasing rapidly for several reasons.
Why leaders and celebs are choosing female bodyguards
The most immediate difference between male and female bodyguards is their size. There's an assumption that the only way to provide adequate protection is with bulk. However, there are plenty of women proving this isn't the case.
In an interview with The Independent, commercial bodyguard Lisa Baldwin explained why women are more suited for this line of work.
"Nine times out of ten, the people I work for want someone who can blend in," she told the publication. "They don't want obvious security, like the kind used by Madonna or Britney Spears. Those bodyguards, the big guys, actually draw attention to the clients and put them at more stress and risk."
Baldwin touches on one of the three main reasons female bodyguards are in high demand.
Blending in: Female bodyguards can easily assume the role of nanny, family member, tutor, or any role which would require someone to travel with a family or celebrity. Though they're no less qualified, they're unassuming. In the event of a threat, they can spring into action and catch an assailant off guard.
Comfort: Many situations require bodyguards to have physical contact with women, for procedures like searches or pat-downs. Female bodyguards ensure this process is comfortable and respectful for all parties involved.
Conflict resolution: Women are more skilled at handling conflict. They can read body language more accurately, quickly diffuse an intense situation, and focus on the needs of the person posing a threat. In a dangerous situation, a level head is mandatory for the best outcome.
For those who think female bodyguards don't work as hard or might not be expected to do as much in the field, think again. The standards are even higher. Women in Executive Protection are expected to master 1-2 foreign languages, in addition to their native tongue, and they must secure certifications in skilled activities like scuba diving and skiing. They must be prepared for every scenario. Wilton works out every day of the week to stay in shape, alternating between yoga, running, weight lifting, and cycling.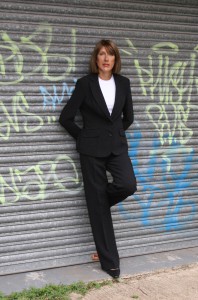 Executive Protection Not just a boys' club
Female bodyguards are dispelling the myth that Executive Protection is exclusively a boys' club. The best protection is about brains over brawn. Sheer size isn't enough to stop a dangerous situation from becoming worse. True protection requires agile thinking, effective decision making, and many other soft skills.
So, how can women break into the industry? A series of programs and institutions have pulled together curricula that focuses specifically on the needs of women in Executive Protection. For example, the Athena Academy offers a slew of courses covering everything from child protection and urban awareness to crisis management and tactical firearms. At one point, it was tough for women to break into the business. But now, there are plenty of resources tailored to women's needs.
In recent years, the Executive Protection industry has shifted and changed at record speed. In her interview with The Independent, Baldwin suggested women were now the highest paid operatives. The business is ripe with opportunities for female bodyguards. It just takes the proper training and dedication to get started. This is a lucrative career that promises opportunities both at home and abroad. Women are more than welcome in this security industry—they're necessary for its success.
There are many and varied opportunities in the protection industry, it would be my pleasure to assist you in finding the best possible fit as you make your way into the world of executive protection.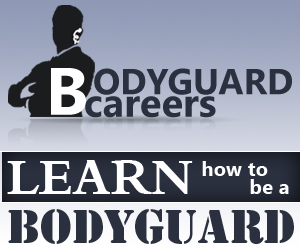 Warmest Regards
Founder of Bodyguard Careers
Harlan (Hucky) Austin