INDUSTRY LEADER: Jerry Heying – Part I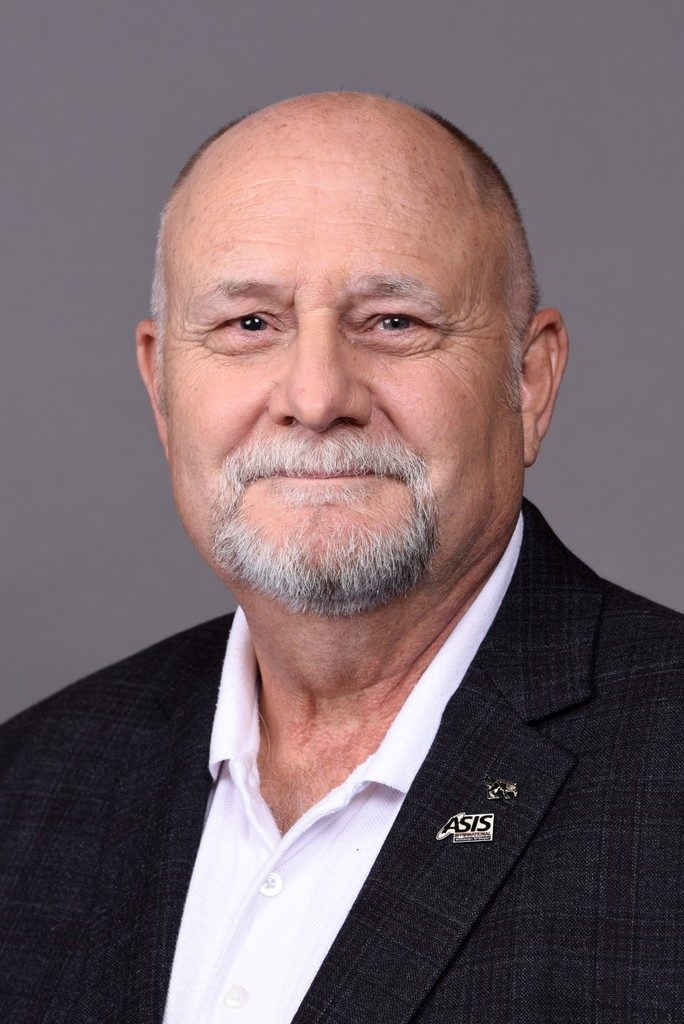 Over 40 years in the Executive Protection Business
Jerry Heying is a highly-respected leader in the field of Executive Protection. His professional credentials are impressive: He served as an instructor, then as the Executive Director and now is the CEO of the Executive Protection Institute (EPI). He is the President and CEO of the International Protection Group (IPG) and its subsidiary International Protective Service Agency (IPSA).
Jerry is President of the Academy of Security Educators and Trainers and is a Founding Board Member of the International Protective Security Board. He has been a member of ASIS International since 1979 and is actively involved as the current Vice Chair of the Hudson Valley NY Chapter, the Membership Committee Chair of the Executive Protection Council, and the past chair of the Fire and Life Safety Council. He is also a member of the Nine Lives Associates and actively involved with numerous other professional organizations.
Forging His Own Path to an Executive Protection Career
Jerry's career entre into Executive Protection was not linear. In the 1970s, most security professionals were drawn from applicants with law-enforcement or military backgrounds. Since Jerry Heying did not have experience in those areas, he began in construction management then segued into managing properties for the estates of prominent individuals with what could be considered "high-risk profiles." He parlayed those relationships into security management in 1977 and in 1986 turned those experiences into an executive protection career.
With a great deal of large event security details under his belt, he started his own Security business in 1989 which included securing large events not only in the U.S., but also abroad. After that, his career continued its upward trajectory when he took over EPI in 2009, and today he is one of the most respected experts in the field.
A Career in Executive or Personal Protection Service: See it and Believe it to Achieve it
Jerry credits hard work and a good dose of positive thinking to his success. He cites a quote by Napoleon Hill (author of "Think and Grow Rich" originally published in 1937, and recently updated by Arthur R. Pell, Ph.D.) "Whatever the mind of man can conceive and believe, he can achieve." According to Jerry, the book changed his life because he realized that it was within his power to change his outlook on life's circumstances from a negative experience to a positive one. The importance of a positive outlook is clear when following Jerry's career trajectory. "As a C minus High School graduate and former hippie ski bum, I've done pretty well for myself in the security profession. Especially, when you consider that when I first got into it—95% were former LEO or military—and I didn't have a background in either!"
Jerry Heying shares that when entering the EPS profession it is essential to be able to visualize it in your mind's eye, in order to realize your goal.
"Create a step-by-step plan; what I call 'Career GPS' so that it's not just wishful thinking. You need to have a not only a desire for this type of work, but also the drive to see it through." He pointed out that to have a dream about a career in this field isn't the same thing as having a passion for it. Passion is what fuels the drive. The drive is putting things into action.
Success Working Security Details: Attitude is Everything
Further, Jerry says attitude is everything. "I've met some skilled operators who have the mechanics down but are not polished or don't put their heart into it. They generally don't seem to last long-term."
In addition to putting a plan in place, and possessing a positive outlook, there are core personality traits that are essential for success as a Personal Protection Specialist (PPS): trustworthiness, honesty, loyalty, discretion and integrity. When working closely with a notable presence, whether a celebrity or an executive, the expectation is that the PPS will adhere to a professional code which means personal business, information or even secrets related to the client are not to be revealed. Respecting the principal's personal life is crucial. Jerry points out that is not the job of the PPS to act as "the morals police" but adds that a security professional is also not required to put him or herself in an unlawful situation. He also cautions against "the high" that some protection specialists experience when working with celebrities who might be over-demanding. "It's important to strike a balance between work life and a professional life and to remember that you need to set boundaries. If having a family-life is important to you, accepting a year-long assignment on a world-tour may not be the best fit."
Jerry reflects further on the role of "integrity" which means honoring the commitments made to a placement service that arranges the protection assignment. It is considered disrespectful in the PPS business to step around the agreement and approach the principal asking to be a direct-hire. Accepting an offer of employment extended by the celebrity without communicating with the placement service is also deemed dishonest.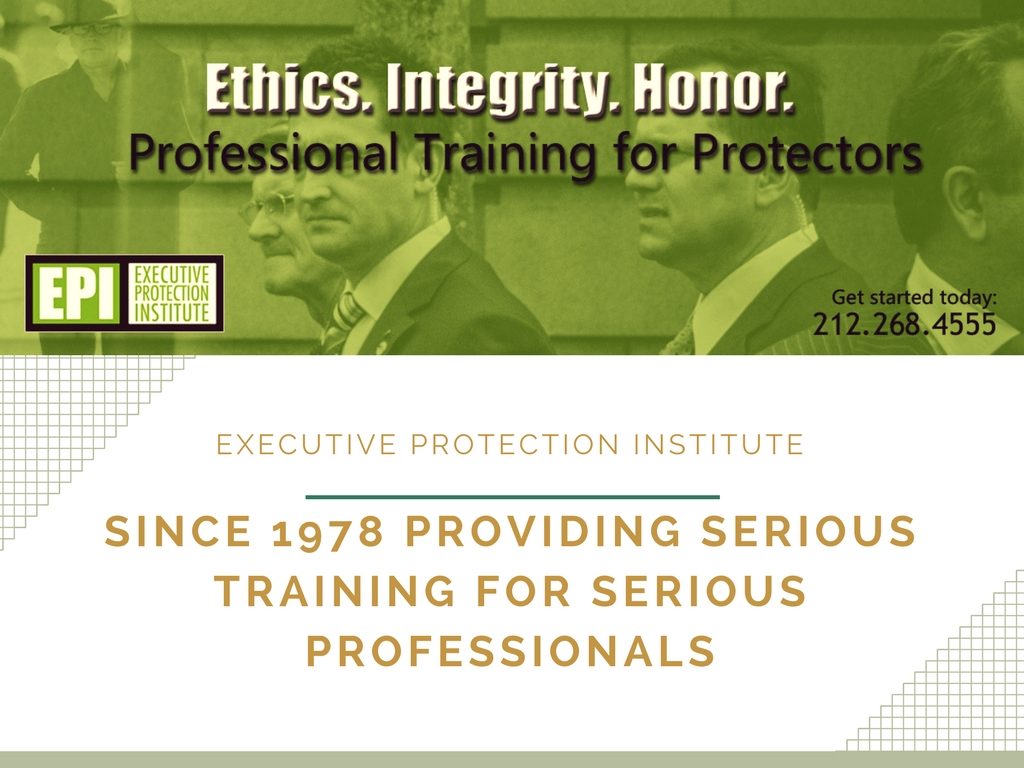 Get The Ball Rolling on Your Executive/Personal Protection Career: Step One of "Career GPS"
Jerry Heying believes the first step to beginning on the path towards a career as a personal protection specialist is to get the best training possible at a reputable school. While it's true that not all "bodyguards" have training, it has now become an esteemed profession. Physical size and the ability to use a weapon are not enough to succeed. The business is really about the art of avoidance, and Jerry illustrates this by pointing out that in all the time that the Secret Service has been in place—no firearms have ever been discharged in a protective mission.
Graduates of the Executive Protection Institute's premiere 7-day course (100 hours of instruction) can attest to the importance of this training program. Working professionals in the business who have attended the course as a "refresher" have commented that they've learned new things about their own profession and found the course beneficial. Jerry is proud of the fact that EPI has 15 to 20 instructors on board who teach based on their particular area of expertise. Graduates of the 7-day program receive EPI's Personal Protection Specialist (PPS) certification.
"Paying Dues" Crucial to Moving Forward as a Professional Personal Protection Specialist
Jerry equates the pathway of getting into Executive Protection as being similar to someone who wants to be an actor. "They have to go to a school to learn the craft, and upon completion, they need to audition and take bit parts. They have to pay their dues."
This means that one must be open to volunteering. Sometimes, those opportunities lead to bigger things. Jerry shared this story: "One EPI graduate was asked to volunteer for a non-profit event. The only requirement was that he wear a black suit. The graduate did not own one, but did not want to miss out on the opportunity, and said that he would purchase one…even though it was an unpaid assignment. Because of the student's attitude and training, that one assignment turned into a 3 ½ year highly paid job."
While volunteer positions won't fill pockets, they can lead to letters of reference and begin to build a resume.
Other ways Jerry Heying suggests a newcomer might build a career foundation is to volunteer or accept moderate pay for their services in a protection support role to high-profile or high-wealth individuals. "Halls and Walls" assignments are those where security is placed outside of a suite, or in a secondary protective position, usually further away from the principal. Often, these assignments are overnight. Another piece of advice is to reach out (in advance) to somewhat high-profile people such as a guest speaker at an event, or an author at a book signing. These individuals may not have personal protection, and could be open to the services of a qualified graduate of a PPS program. Other ideas include volunteering to "shadow" a professional on a protection assignment, or working as the follow-car driver to transport the family members or friends of the principle.
One of the newest areas to consider volunteering is by working at places of worship. More about that in Part 2 of Bodyguard Career's story on industry leader Jerry Heying.
Interested in Learning More about EPI? Visit https://personalprotection.com/
This article was written by Bodyguard Careers staff writer Cynthia Uhrich. If you would like to be featured in the series (or know of someone who would make an excellent subject) feel free to contact "Industry Leaders" Editor Cynthia Uhrich at: cynthiauhrich@gmail.com
Interested in female subjects and people of all backgrounds who are stars in the field.