Global Talent Acquisition
Bodyguard Careers is a global talent acquisition company that specializes in uniting executive protection professionals and delivering service-based solutions to Fortune 1000 clients. Our focus has been on executive protection recruitment and direct sourcing for all its functions.
Our goal is to connect individuals in need of personal protection with experienced, well-trained, and dependable Executive Protection Specialists (Bodyguards). Due to our current economic state, more and more Fortune 1000 clients are finding it necessary to utilize our services. Bodyguard Careers has an elite corps of individuals. The caliber of talent within our extensive database is widespread and appropriate for a variety of protection service needs.
Our expertise in the field of executive protection means we can assess what skill set, training, and on-the-job experience that is required for any type of security detail. This broad base of knowledge means we will present you with the absolute best talent for any position – from one-time, on-call services to permanent full-time contracts. If you are seeking individuals in whom you can place your trust, Bodyguard Careers will provide you with outstanding candidates! For more information, please fill out the form below and a talent acquisition partner will get back to you.
Warmest Regards
Founder of Bodyguard Careers
Harlan (Hucky) Austin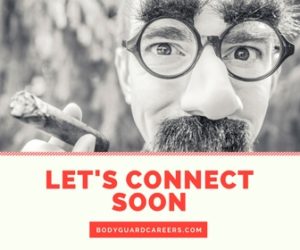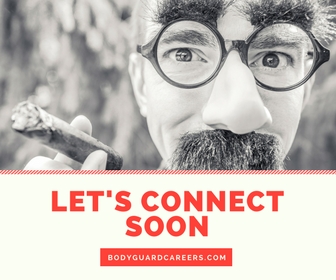 Contact Form
If you are interested in contacting Bodyguard Careers, please fill out this form and we will get in touch with you shortly.