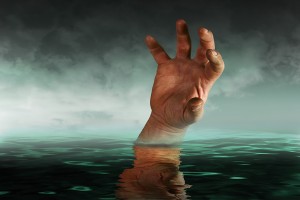 By Doc Rogers
As bodyguards we have daily disciplines we must go through, both on and off duty.  Most of us kid ourselves that we'd get that extra training, read that manual, do some physical exercises or go to the shooting range . . . if only we had the time. However, to get things done to improve our careers and lives we must make the time, set priorities, discipline ourselves to get our daily disciplines done. Discipline is not about pushing ourselves to improve. It's about wanting to get better at the job.
For example, many people in the industry say, "I want to be a great shooter, be able to score first rounds hits dead center, but I don't have the time for all that practice and training. In fact, I don't even own a weapon. Can you tell me the shortcut to being an expert marksman?"  Get to the range five times a week, practice until your trigger finger bleeds. Talk with as many firearms experts face-to-face and online as possible, read books on the subject and take notes.  Do this for a year and your shooting will improve dramatically.  If you are still learning the fundamentals of the trade, you've got a lot of training to do. And no, I don't know any shortcuts. Sorry.
In our business, discipline gets the job done. The bodyguard who puts in more training and practice hours has more success than those who put in fewer hours. You have to want to improve and the only way to do is to work harder than everyone else. Here are some ways to find the time to get things done:
Outline what you want to achieve.
Know how badly you want to achieve it.
Know what gets in the way of your achievements and avoid them.
The real key to improving your career is to have goals, both short- and long-term. Set goals; daily, weekly, monthly and yearly.
Get excited to live the lifestyle you badly want by accomplishing your daily disciplines. Be self-motivated.
A professional bodyguard career is not built overnight; it's very important to maintain total concentration on your daily disciplines.  You need to have consistency and patience. However, if you work hard, follow the above ethics and set your goals for the long haul, you will soon have an exceptional bodyguard career that's well worth the extra effort. Good luck and God speed.
Doc Rogers is the author of Corporate Executive Protection – A Manual for Inspiring Corporate Bodyguards and president and CEO of International Corporate Executive Protection Ltd. Doc has earned a Ph.D. in Security Administration from Southwest University and he is SE Asia's leading expert on executive protection and corporate security.