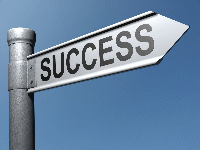 By Doc Rogers
7 Great Ways to Improve Your Executive Protection Career
Many young EP agents discover that the competition is fierce and a good a EP career is not as easy to acquire as they have expected. When trying to improve your EP career, you should applied the following methods over a period of time; as nothing worthwhile happens overnight. Apply these following improvement tips daily and watch your career takeoff.
1. Love Your EP Career. As bodyguards we wake up each morning  protecting clients from insane or psychotic individuals who prey on the rich, famous and powerful. You've got to love your BG career because if you don't love it, you're not going to last long in the industry.
2. Read EP Literature. Devote a few hours a day reading EP and related topics to keep up on the latest EP trends, to spark new ideas and to get motivated. Because motivation is what guides and maintains your goal-oriented behavior.
3. Improve Your Physical Appearance. Make an investment in a new suit and tie, quality shoes, hair cut, join a gym to lose weight or bulk up. Remember, these are classified as investments not liabilities.
4. Join BG Associations: Join a professional association to network with other professionals in the business and to attend association workshops and meetings. A highly professional association is the North American Bodyguard Association the National the Director is Mr. Elijah Shaw.
5. Get a BG Career Mentor: Having a BG mentor is invaluable for improving your career. Professional mentors have been there and done that.  They have the experience, connections and know-how to assist you with your BG career improvement goals you wish to accomplish. Mr. Harlan (Hucky) Austin President of Bodyguards Careers has a career consulting program that is fantastic.
6. Email BG Colleagues: Keep in contact with BG colleagues in the industry you have met. If you haven't stayed in touch, re-establish contact with an email like this: "Wanted to send you this email to say that our friendship is a strong one and you can call on me if needed at any time." Include your website and contact information. Don't take up their precious time or ramble on, but do let them know about any recent BG training you have received.
7. Be Results-Driven. To improve your EP career you need to be results-driven and have a mission-oriented mindset. Focus your attention on your shortcomings. Create a training regimen for yourself: advance work studies, basic and advance EP tactics, report writing and contract writing, as well as motorcade dynamics. I hope these seven tips will help you to achieve your BG career goals. Best of luck and God speed.