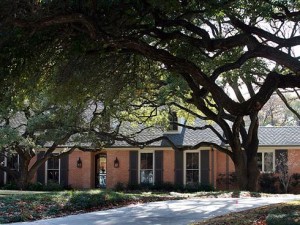 Man held at ex-president's home: The Secret Service detained, questioned and released a man who had a firearm in his vehicle as he pulled up outside the north Dallas home of former President George W. Bush.
Although they do not believe the man presents a danger to the former President, the Secret Service said at the time they were continuing to question him, but NBC reported that the man was questioned and released, according to Secret Service spokesman Agent Donovan. The Agent says the unidentified man showed up "uninvited" about 4:30 p.m. Tuesday, saying he wanted to see Bush. Donovan says the man had a permit for the gun and his answers checked out, so he was released and left.
A Bush spokesman says the Bushes weren't home at the time. The street leading to the house is blocked by a gate, however the man actually made it through a secure gate by closely following a vehicle that was in front of him, little did he know that the gate is monitored around-the-clock by the Secret Service.
There have been several incidents in the past of people trying to make it through the gates to get a message to or see former President Bush."