This is not a story about glamour and protecting international superstars. This is a true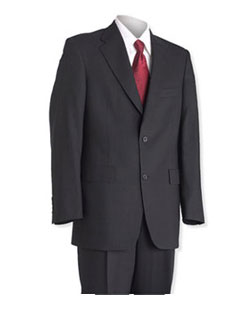 story about a team of bodyguards trying to survive in a tough industry. All people and places have been changed due to discretion and client security. But the core of the story is the absolute truth.
In 2004 I had started a North European-based Bodyguard Agency with some of my friends. We all had great ambitions for the new firm, since the team was comprised of former army special services and law enforcement agents with executive protection training and bodyguard experience. My partner Steen had  trained the year before at ESI Academy in the US and we felt that we had what it takes to make it in the industry.
Four months passed, and we had only had a handful of clients, mostly short-term assignments. More "bouncer" work than "bodyguard work" Steen used to call it. We took assignments like protecting women from physically abusive husbands or boyfriends.
Landing those Executive Protection contracts was challenging, because in Europe, there are more trained bodyguards than actual jobs. But we were optimistic. Finally, in December of 2004 we got the call we where waiting for. A lawyer (let's call him Mr. Larson) said that he was going to Rotterdam in Holland and needed Close Personal Protection for the trip. He told me that he had a meeting and a deal that he needed to close with one of his clients there. Mr. Larson said that if he liked working with us, he would consider hiring us as full-time drivers and bodyguards. Steen and I went to meet with Mr. Larson and he seemed like a nice person and we were glad to finally get some serious protection work.
Apparently, we impressed him, because the same day we took off for Holland in Mr. Larson's brand new Audi. I drove and Steen was helping me navigate. Mr Larson was working and did not pay much attention to us. I found it odd that this man preferred to travel to Rotterdam by car, (which was a 14 hour road trip). To fly would certainly have been more expedient, but Mr. Larson insisted, and he was the client and was paying a very nice fee for our services. In Rotterdam, we slept for maybe 4 hours at a local cheap hotel before Mr. Larson informed us that we needed to dress casually and look "undercover." He was anxious to close his deal and was very secretive about the meeting location and all details. Without any information, we were not able to do any type of advance work. Steen said "he had a bad feeling about this contract" and I was feeling the same way.
The meeting took place in a run-down area of Rotterdam in an industrial complex. A Polish man welcomed Mr. Larson and they went into a room and closed the door. I was standing outside with the Polish man's bodyguard, and Steen was in our car.  Only five minutes later, Mr. Larson came out smiling and very happy. He said goodbye the Polish man, and told us it was time to drive home!?! On the long drive back, I didn't know what to think about this strange assignment. It did not make any sense…and then it hit me–like a slap to the face. Mr. Larson was either himself a criminal, or representing criminal individuals. What was so special and secret about this five-minute business deal, that it required the presence of two bodyguards and a 14-hour drive in a car? Incidentally, Mr. Larson somehow managed to forget his mobile phone. There was something not right about what had just gone on.
The police called us the next day, and told us to "keep away from Larson or suffer the consequences." Thankfully, they knew that we were in the dark as to what Larson and his associates were up to, and so there were no consequences for our unwittingly aiding who I suspect was a big criminal. That same day, Larson called us. He somehow already knew the police had been in touch with us, and offered to pay us more to work for him again!  We declined. His reply was if "you won't someone else will…". Those words still haunt me. I know for a fact that he hired some guys, good guys, professionals from a rival firm. I broke the code of ethics and contacted the firm and warned them that they should decline if Larson contacted them, but they took Larson as a client and called us "idiots and amateurs" behind our backs. That was fine by us. We  wanted nothing to do with risky, shady clients on the wrong side of the law.
Larson was a client with our rivals for a long time, and they made a lot of money. But something could have gone very wrong. I am sharing this story as a warning to other agencies and individual bodyguards. Stay away from clients that seem sketchy and always listen to your "gut feeling". If it seems to good to be true, it just might be. In our haste to be successful, we didn't follow on what our intuition was telling us, and missed one of the fundamentals in this business:  Always ask the important and difficult questions when signing a client. Certainly, they have the right to privacy and are deserving of discretion and respect. However, there is nothing wrong with looking at things with a necessary measure of doubt and suspicion. We should have taken the time to address a few suspect items with Larson: Why did a businessman/lawyer that no one really knew need two bodyguards? Why did he expect us to be armed when he knew that it is against the law in most European countries?
We Bodyguards have the right to seek answers to questions that may impact our livelihood, and in fact, our very lives.
That was a valuable lesson, and I am pleased to say that maintaining high ethical standards and asking a lot of questions has led to successful contracts with politicians, media celebrities and even landed our agency on the front page in a newspaper article about personal bodyguards. We're patient. We're developing our company the right way. We still protect women from violent boyfriends, and escort individuals who are afraid to go to court unprotected. It's mostly small jobs and short term assignments, but that's okay.
It's not who you protect–it's how you do it.
Be safe, and watch your back.
Sincerely
A.S Hayat