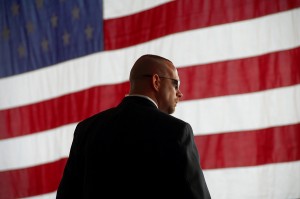 By Doc Rogers
As professional bodyguards we must meet certain medical, physical fitness, firearms training and BG qualifications requirements. However, we may have forgotten some of the standards and mental attitudes that got us into the industry in the first place, and will keep us there. Let's take a review of this vital recipe; so it will remain fresh in our minds for BG career longevity.
Knowledge, Skills and Abilities – We must continually keep updated on specific BG knowledge, skills and abilities required for BG assignments. Your BG training should be aim at achieving well defined levels of competency, reviewed and updated annually with refresher training. A few of the basics include:
•    Knowledge of and ability to perform routine and emergency BG duties.
•    BG leadership standards.
•    Motorcade methods, setups and alignment.
•    Operation of BG communication equipment.
•    Knowledge of and the ability to apply standard operation procedures set by the detail leader or the client.
•    Techniques of unarmed self-defense.
•    Access control systems, procedures, and operations, etc.
•    First aid and medical emergency training.
•    Knowledge in applying good customer service.
Focus – Maintaining focus on the primary mission of successfully keeping the clients safe and happy. Safe and happy clients are pleased clients. Pleased clients refer friends and associates.
Physical Fitness – As bodyguards we should be fitter and stronger than average aggressor in the streets to have the confidence while protecting our clients. This means cardio and strength training; three times a week minimum.
Professional Networking – We must continue to network with people in the bodyguard industry who we admire and respect. Your continued bodyguard career success will be determined by the quality of your professional networking relationships. Seek out men and women who have accomplished wonderful things in the bodyguard industry, as well as the up and coming young lions and lionesses. Keep up with your BG networking and communication activities on a daily basis.
Firearms – Similar to physical fitness; training must be practiced on a regular basis to maintain proficiency. Your firearms practice should be conducted with your assigned weapon and the type of ammunition used while on bodyguard assignments.  Firearms practice should consist of live-fire shoot-and-move-techniques, one-hand handgun operations, malfunction clearing procedures, BG specific firearm training exercises and scenarios.
Get Out of the Comfort Zone – Great bodyguards are ones who repeatedly work in non-comfort zones. They place demands on themselves to perform at high levels. This helps them grow stronger physically, mentally, emotionally, and economically.
Great bodyguards are self-made by their passion, desire and ambition, however becoming a "great" bodyguard should be a never ending pursuit of training and education. The bodyguard you are today and will be in the future is your decision. Your BG career is the total results of your actions, proficiency, training and networking efforts.  Keep up the good work at building your successful bodyguard career.  Stay safe and God speed.
http://www.trafford.com/Bookstore/BookDetail.aspx?Book=182707
http://www.amazon.com/Corporate-Executive-Protection-Inspiring-Bodyguards/dp/1425135927
http://international-corporate-executive-protection.com/order.asp