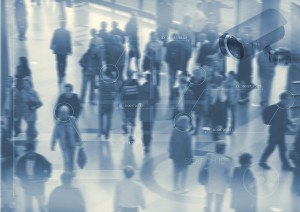 By Doc Rogers
At some point in your executive protection career, you will need to navigate the minefields of the profession. This may come in the form of being given an assignment that looks as if it was setup to make you fail. In the EP business failure is not an option and can ruin a career and place clients at extreme risks.
But nevertheless, being setup to fail is a common occurrence. Why it happens is anyone's guess; could be a strategic planning error, someone on the client's team goofed-up on the scheduling or budget for the EP project. Now the EP assignment is given to you and you are responsible for making it happen without complications or delay. Never let an obstacle placed in your path rob you of EP success, this is when you develop character.
1.    First thing to do is make someone with influence on client's team aware of the glaring problem within the schedule, timing or budget, etc. Don't expect any assistance from this individual but make sure that you point out the problem and let him know you are working on it.
2.    Next, map out a plan of action on how to overcome the predicament. This should be accomplished with the assistance of the other players on your EP team. Explain the situation in black and white and don't place blame on anyone for the particular problem.
3.    Assign added duties to each team member; let them know that you will be counting on them for additional knowledge, support and extra effort to overcome the minefield that stands in the way of the EP assignment.
4.    Never talk negative; use words like victory, conquer and triumph. How you view the predicament and your attitude towards it will determine the outcome. Anticipate and make your own victory.
5.    Now is the time to put forward your strategy and plan to overcome the obstacle and clear whatever minefield that stands in the way of the EP assignment.
6.    Position your plan to solve the problem, focus on EP basics; safety, security and comfort for the client. Improvise where needed for positive results and to obtain a clear measurable outcome.
7.    Ensure the other players on your EP team are doing their best to achieve the planned goals and the execution strategy of the operation.
A successful EP assignment is sweetest when the odds were stacked against you and you beat them through smart EP calculations and persistence.  You and your team have accomplished the seemingly impossible, over came adverse conditions and become masters of your own fate on assignment. To your success, keep safe and God speed.
http://www.trafford.com/Bookstore/BookDetail.aspx?Book=182707
http://www.amazon.com/Corporate-Executive-Protection-Inspiring-Bodyguards/dp/1425135927
http://international-corporate-executive-protection.com/order.asp