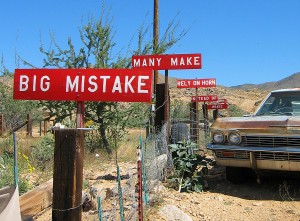 By Doc Rogers
Many bodyguards fail in the business because they do not have realistic career plans. They only dream about becoming a bodyguard for red-carpet personalities and c-level executives. What they need is to know where they want to go and how to get there.
Your bodyguard success depends on planning, training and determination. If you are just starting out in the bodyguard business you can keep your day job. Moonlight as a bodyguard at night or on the weekends.
You need to start spending your free time on professional bodyguard lessons and workshops. Start an in-depth study of the trade, build a personal library and spend hours on end reading and taking notes.
While you are moonlighting as a bodyguard establish your name at the local level. Build a professional reputation and craft your professional persona. Quietly let it be known to key people that you are interested in supporting them on future bodyguard projects and you are at their disposal.
Since your earnings may not always be consistent as a professional bodyguard, determine in advance what type of contract you will accept and how much money you will need to be paid to earn a good living. Don't get too excited or jump at your first contract offer and lose your common sense. Read it over and show it to your attorney for review and professional advice before signing.
As your professional bodyguard career moves forward capitalize on your success by keeping your name out there to create many new possibilities for yourself. If you are in a position to setup a professional bodyguard website I recommend you do so; worldwide exposure can make a huge difference in your income level.
Always challenge yourself to be better than your last bodyguard assignment; it's you vs. you. This type of attitude will help you keep a winning mindset and provide better bodyguard services to your clients.
While advancing up the ladder in your chosen profession as a bodyguard behave and act professionally. Be honest in manner and deed, humble, sincere and gracious. Never overconfident, cocky or arrogant; let your professionalism do the talking.
If you hit an obstacle along the way to becoming a successful bodyguard see it as a test of your determination, stamina and strength and overcome the obstacle with decisiveness and a single-minded commitment.  It is up to you to plan and think about your bodyguard career on a larger scale and go for it. See you at the top. Keep safe and God speed.