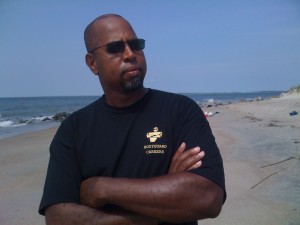 What I like about Bodyguard Careers is the great camaraderie of its members. We all learn from each other, we have the utmost respect and motivate one another for bodyguard career success.
The articles, comments and advice form the members of Bodyguard Careers help us to find the winning formula for keeping our clients safe and provides career advancement.
Networking is one of the tools of the bodyguard's trade and most of the members at Bodyguard Careers have been around a long time and know the workings of the industry. These members are very supportive of new bodyguards at the beginning of their careers.
The feeling of community and the sharing of bodyguard experiences and knowledge from Bodyguard Careers' enormous pool of highly talented and trained professionals makes the site such a seductive attraction for both the seasoned veteran and the newer bodyguard.
Bodyguard Careers has the feel and the unspoken acceptance that make you immediately comfortable communicating with other members. I have made many genuine friends at Bodyguard Careers and hope to make many more. Nobody makes it in the industry without the help from friends.
The seasoned veterans at Bodyguard Careers are exceptionally helpful to newcomers; no one has developed an inflated ego of importance; they are good-natured and approachable people. The members want to help each other succeed and they take the trade very seriously – that's being professional.
Being part of this group at Bodyguard Careers, I feel humbled each day. It gives me the desire to push myself harder in the industry and during training; so I can earn my right to be a member – that is a great privilege. I give thanks to Harlan "Hucky" Austin, President of Bodyguard Careers and all its members.
Keep safe and God Speed.
http://www.trafford.com/Bookstore/BookDetail.aspx?Book=182707
http://www.amazon.com/Corporate-Executive-Protection-Inspiring-Bodyguards/dp/1425135927
http://international-corporate-executive-protection.com/order.asp