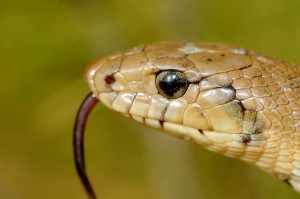 The bodyguard industry is not a forgiving place in which to make mistakes; neglect these six recommendations at your own peril.
1. Advance Work: Do your advance work and conduct your country research at all costs. The more prior knowledge you have and the more facts you obtain the better chances you have at keeping your clients safe.
2. Self-Promotion: Bodyguards sell a product; themselves, pure and simple. If no one has ever heard of you, you have no chance to experience the so-called fame and fortune the industry offers. Bodyguards need to be professional and aggressive self-promoters in this day-and-age, because the competition is intense.
3. Luck: In this business there is no such thing as luck. Don't sit back and hope to get lucky. Put in the time, energy, sweat and grunt-work to prepare to be lucky.
4. Training: In your down-time use these empty hours to train your mind and body. Attend bodyguard classes, advance shooting schools, exercise read industry books, manuals, and trade journals. Pump-up your muscles and brain-cells.
5. Network: Spread your network far and wide. This means making friends with other bodyguards and keeping in touch with people around the world. Having a strong network will determine your professional life. Sure, daily networking is time consuming, but it will expend your bodyguard career and bank account.
6. Tools and Equipment: It is said that a bodyguard is only as effective as the tools and equipment he or she uses. Here are some examples:
A. Resume. Use only quality paper and envelopes when sending out your BG resume to potential prospects. Wrinkled, stained or poorly printed resumes go into "file 13" (the trash can).
B. Clothing. Wear a quality suit and tie with shoes that are highly polished. You have to look and dress the part to be taken professionally and seriously in this business.
C. Weapons. Carry on the best handguns, knives, batons, etc. Make sure you are trained and licensed to carry that particular weapon.  Only carry factory new weapons with all original parts in one hundred percent condition.  Any weapon you carry must function normally and be fully operable as your clients' life may depend upon it.
Keep consistent throughout every aspect of your bodyguard career.  Become known as a tough, solid, dependable professional and you will achieve the unimaginable in the bodyguard trade. Keep safe. God speed.
http://www.trafford.com/Bookstore/BookDetail.aspx?Book=182707
http://www.amazon.com/Corporate-Executive-Protection-Inspiring-Bodyguards/dp/1425135927

http://international-corporate-executive-protection.com/order.asp