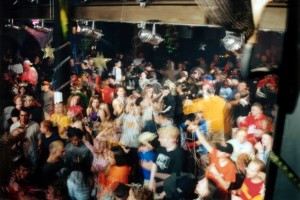 By Doc Rogers
You have earned the right to guard clients at the jet-set level on a high-budget detail. The myth is that you don't have to do much on these types of assignments; don't believe the hype.
These types of details are far from being glamour jobs and bodyguarding a client with a life in the fast lane lifestyle can be very stressful. You need to keep a level head and understand the complexities involved.
Here are a few simple strategies to help you make smart winning moves on when guarding clients with a reckless, self-indulgent and free-spending sphere of activities:
1. Protection. Maintain a mind-locked mental focus; keep alert and tough-minded even in luxury environments and high-class atmospheres. Don't get sucked into the client's extreme jet-set lifestyle.
2. Attention to Detail. Be a facilitator for your client; be superbly competent in contributing powerfully to the client's ability to avoid headaches, stress, and saving him or her valuable time. Learn to make things move smoothly and productively for your client.
3. Client Service. Make yourself an indispensable bodyguard to your client; handle the client with care and dedication. Be a trusted adviser and the strongest protector of the tribe.
4. Budgetary Restraints. Handle your bodyguard budget in a smart, businesslike manner. Your client has a free-spending and glamorizes lifestyle you don't. Spend on absolute necessities to assemble and produce the bodyguard assignment requirements. All funds must be accounted for and your must eliminate non-necessary expenses.
5. Health. Avoid the trap of following the clients' self-indulgent, fast lane lifestyle. Do some heart-pounding, blood-pumping exercise on a regular basis. As a bodyguard you should avoid habits that are damaging to your health or cause physical deterioration.
6. Behavior. No irresponsible behavior. Take criticism well, don't have a defensive attitude; arrogance in the industry can be deadly to a bodyguard career, so act accordingly.
7. Knowledge. Even on jet-set level details you must increase your knowledge, education and insights. Pursue your education seriously. Always striving to become wiser and better than before. Learn form the best and the brightest in the bodyguard industry, keep abreast of the trade and your ear to the ground.
Now we have taken a closer look at the so-called life in the fast line assignments, we now know that it's not all that it seems to be. There is lots of pressure under the glare of the client's attention. The glamour of the job disappears quickly. The path to success is to up your work intensity and push harder. Keep healthy and prosper. God speed.

http://www.trafford.com/Bookstore/BookDetail.aspx?Book=182707
http://www.amazon.com/Corporate-Executive-Protection-Inspiring-Bodyguards/dp/1425135927
http://international-corporate-executive-protection.com/order.asp