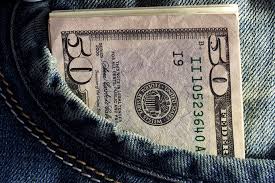 I need a job now please help me!
So you need a job now! Well, this article is about finding work in the executive protection industry. Having executive protection training and experience are assets that would enable you to do your job right. I hate to be the bearer of bad news, but the nature of the beast is that you are faced with an enormous amount of competitors targeting a very select market. Allow me to give you an example that perhaps will help you see this point from a different perspective.
For the sake of the argument let's say that you are in a room with two hundred other people the same gender as you and you are all dressed the same way; remember, your physical appearance doesn't matter and you all possess the same or very similar qualifications, experience, and executive protection training.
From a distance, you all look the same; the question is how you will make the potential employer pick you over everybody else? Sure, you can be the court jester, start jumping around yelling "pick me, pick me." Realistically that approach will not get you the job, so making a fool out of yourself is not recommended.
I need a job now in Executive Protection.
What you need is to understand that the niche of executive protection employers you are targeting is specialized and has very specific needs. It's your job, and yours only to find work. If your idea of executive protection job hunting is that the employer will come and knock on your door while you are in your pajamas at home browsing the internet, tweeting how you spent your night or playing Farmville games on Facebook, you are severely deceived.
The reality is that it is up to you, and only you to make yourself available, find and utilize resources to get you where you are envisioning yourself to be. There is no genie that will jump out of the oil lamp and will inform you that you have three wishes available at your disposal. In other words, you need a plan.
Having orientation as to where you are and where you are heading is a vital factor to your success. By now you understand that nobody will take you by the hand and place you in the job site; you are in terms with the fact that you have a lot of work ahead of you. Great! That's half the battle right there.
Then what? You will hear many people in several different industries talking about networking. Indeed networking is a vital component of your plan. Now you say, "That's all fine and dandy, but how do I contact people?" Here's where your executive protection research of resources and reading material comes handy. You made an excellent decision to read this article on executive protection which will get you started in the right direction. Is that enough? I will let you answer this question on your own later. In the meanwhile, let's go back to our plan.
Earlier I gave you a scenario that you are in the same room with two hundred other people that look exactly like you. How do you differentiate yourself? The only way to make you stand out from the crowd is to be creative. You have to think outside of the box in order to attract positive attention to your executive protection skills, your intelligence, and make the employer offer YOU the job and not any one of the other one hundred and ninety-nine candidates.
The most boring part of your job hunting experience, but yet another vital took to your professional survival is writing that "killer" resume and cover letter that will get you the interview. Yes it is a tedious process to write resumes, but its part of the process and undeniably you
have to be able to represent yourself as best you can via a sheet of A4 size paper.
Employers will see your resume before they see you, remember that! Your resume should give them a good reason to invite you for an interview and your creativity should not stop now. Be professional, attentive to the slightest of details, and always keep in mind that your goal is to impress them before you even get there.
Then comes the deal breaker moment: the interview. Adequate research of your employer, an advance perhaps about your employer will speak volumes about you. You care enough to do your research prior to getting to the interview.
Picture this scenario: You arrive for an interview with a CEO of a major financial institution. The media has reported stories that he is followed by a stalker. The first "official" interview question is: "What do you know about me or the company I represent?" If your answer is, "not much really," you might as well show yourself out the door because you just failed your interview miserably. The moral of the story: arrive at your interview prepared.
Use social media to keep up with information about potential employers, networking opportunities, celebrities, and high-end executive gossip. I know it sounds silly to read the tabloids, but think about it: if the paparazzi know about a potential threat of a celebrity you are soliciting your services to, you better know as well. After all, those celebrities are your future clientele.
Finally, use executive protection recruiters to help you get in touch with employment opportunities. Leave no stone left unturned; if you don't ask the right people the right questions, you will never get the right answers and chances are you will spend more time looking for work than actually working. So here's a parting bit of advice, do the work, and success is guaranteed.