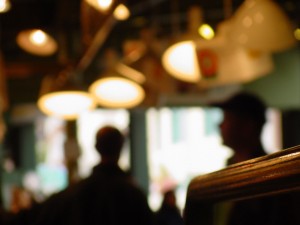 By Doc Rogers
Secret Number: 1 Learn to pace yourself.  I have done 200 BG assignments a year, been away from my family for months on end with non-stop, stress-filled assignments. Sure the money was good, but it takes a toll on your body and family life.  Now a little wiser and older I pick and choose the BG assignments I go on and I'm not spending my whole life chasing a buck.
Secret Number: 2 Do the assignment and leave. You've got to get in, do the assignment, and get out. No extended layovers or R & Rs in-country. They are expensive and wasteful. Get back to your family.
Secret Number: 3 The BG trade can be an all-consuming industry. However, it's important to maintain balance in your life. BGs get so immersed in their work their personal life suffers. Try to pursue a balance lifestyle. Be as dedicated to your health and personal life as you are to the BG business and watch your career truly excel.
Secret Number: 4 Prior to going on a BG assignment study and get a feel for the cultural and obtain local knowledge of the operational area.  Learn a few key words of the language. These are the first steps in overcoming challenges of a foreign BG detail.  Having superior knowledge of local culture, history and its customs can provide better protection than a truck load of weapons and ammunition.
Secret Number: 5 Always factor in the cost of advance work into your BG contract to overcome logistics and planning issues. Advance work allows the BG team to adapt to a complex situation and achieve outstanding success it also boosts the confidence of the BG team and the security of the client.
Secret Number: 6 While on BG assignments try to form as many professional friendships as possible. The positive relationship between you and the people you meet are worth their weight in gold. Building rapport and establishing professional friendships is like a four leaf clover, hard to find and lucky to have. Having friends to call upon is certainly important in conducting effective BG operations overseas.  I hope these secrets of the bodyguard trade will help you succeed and prosper in the business. Good luck and God speed.