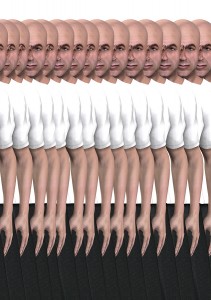 By Doc Rogers
Although entire books have been written on observational psychology here are the basics. As a bodyguard you need to identify various facial expressions and body signals which may be signs of impending assault or aggression against your client.  You need to constantly watch the hands of people within a crowd. The hands are the primary means for holding dangerous weapons (handguns, rifles, shotguns, automatic weapons, grenades, knives, etc.) pay particular attention to people with hands in pockets.
Watch for the classic attacker profile by interpreting body language; abrupt hand movements or the hands being covered in some manner, fidgeting, unusual body language, attire, behavior or facial expressions not in accordance with the function or environment should raise cautions flags for the bodyguard. You must learn to trust your gut instinct and to be suspicious of anything or anyone out of the ordinary. The old saying "better safe than sorry" truly applies to the bodyguard trade.
An adversary provides you with 55% non-verbal communication concerning an imminent threat towards your client; its up to you to pick up on this and take appropriate action by watching peoples:
• Hands (priority number one). • Facial expressions (might giveaway hostile intentions).  • Gestures (uneasiness, perspiring, etc.). • Body language (hostile, aggression or assaultive positioning).
That's your cash course on Bodyguard Observational Psychology for this month. Keep studying this important subject there is lots of research material out there.  Keep safe and God speed.