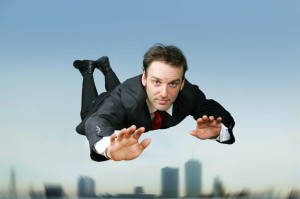 By Doc Rogers
For many the bodyguard industry is not easy to excel in. Breaking into the bodyguard business can be an uphill battle.  This is the cold, harsh reality of the bodyguard and executive protection industry. However, there are a number of executive protection and bodyguard schools you can attend to better your chances of breaking into the trade. Refer to Harlan (Hucky) Austin's Executive Protection Schools E-book to find the best options.  Here are some suggestions that have helped me over the years to excel in the profession, protecting people, making a good living and doing what I love. Please pay very close attention.
1. Customer Service.  Whether you are just starting out in the business or a seasoned veteran you need to provide customer service.  Some misinformed apprentice bodyguards don't get this. Their point of view is "I'm a bodyguard, protecting clients' against personal threats; I don't need to provide customer service."  Bodyguarding and executive protection is a service industry; we are here to improve the client's quality of life. Customer service provides value to your client, builds your professional reputation and helps you to earn client loyalty.  And to do this you must be hundred per cent focused on the client.
2. Get Results. In your efforts to provide amazing service to your clients, make sure you give them the results they are looking for.  You don't hear the word "results" often when talking about the bodyguard trade. Results are the favorable or concrete outcomes of your bodyguard duties.  Results speak louder than words. Here are some of the results clients may look for when retaining your bodyguard services:
A. Reduced fear. B. Reduced annoyances. C. Smooth and fast-tracked services. D. Crisp and expedient ground transportation.  E. VIP treatment. F. Low profile or high profile bodyguard service (depending on client's request). G. Make a difference in the client's life.
Bottom-line; do the things you were hired for in the first place. That's why you are paid the big bucks. Do the above things consistently and watch your client base grow.
3. Network Intelligently. The bodyguard trade is a connections game. Who you know, can get you work and make your career. Start networking seriously and make the right connections. This is no easy business, but making good connections help. If you play your cards right, attend the right bodyguard academy, go to the right seminars, workshops and conventions you may find yourself employed and going on assignments in no time. The pitfalls; if you don't plan you may find yourself unemployed and broke quickly. A winner plays the game like it is the last game he will ever play. It's your decision.
4. Strive to Be Better Than Your Last Assignment.  Improve your bodyguard craft, service and people skills. Learn from your last assignment (the good, bad, and ugly). Commit yourself to do better each time. Keep learning the trade by reading and taking distance study courses. When not on the road attend bodyguard workshops and seminars and interact with the instructors and people in attendance. As you increase your knowledge, you will be able to help clients more efficiently.  There are no "get rich programs" in the bodyguard or executive protection trade only hard work, adding value and serving and keep client's safe. Good luck and God speed.