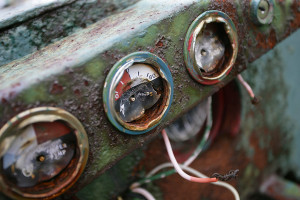 By Doc Rogers
Introduction
The world of professional bodyguarding is an exciting one. It is also satisfying, personally rewarding and profitable.  However, the secret is to provide real, measurable and tangible value for your clients.  Many ambitious bodyguards enter the industry totally unprepared and do not know how to provide the element of value.  Sure, they may look the part and act the part of a bodyguard but the extra value is missing. In this article you're going to be introduced to the concepts and strategies that successful professional bodyguards utilize every day for keeping their principals safe and comfortable while adding value.
Appearance
Your principal doesn't care how much you bench press or how many weapons you own.   He is looking for a well-educated and competent professional who is looking out for his wellbeing.  This means significantly increasing his personal security so he can concentrate his efforts on the business at hand. The only appropriate way to achieve this goal is to blend into your principal's environment. These objectives are achieved by making sure you look like a highly trained and well-groomed professional.
Behavior
The development of professional behavior is a key factor in becoming a trusted and respected bodyguard. You should implement the normal professional behavioral characteristic such as being polite, courteous and well-spoken.  You should also be able to remain cool and calm under pressure no matter the circumstances. Anyone can think clearly under calm conditions. However, maintaining tranquility during stressful circumstances, being able to think clearly and make accurate decisions under stress are the hallmarks of true professional behavior. This means calmly and professionally executing your bodyguard duties, adapting to new activities, always having a plan while maintaining courtesy and politeness.
Teamwork
Your principal values team players; it's vital to keep up the team spirit.  Simply put teamwork within the bodyguard industry means displaying values, actions and attitudes that put the needs of the principal and the team above your personal needs. This means being committed, achieving shared goals and striving for excellence. If you are working solo, you are still on a team; the principal's team. It's not the other way around. When working solo participate in cooperative interaction with your principal so you will produce a positive effect. Always have a team-first mentality and you will succeed.
Exceed Expectations
Provide your principal with clear expectations. Deliver what you say you will and then exceed those expectations.  This means you have to put in extra work. You should strive for the delivery of the highest levels of protection and creature comforts. Things that contribute to the physical ease and well-being of your principal.
This includes food and refreshments in the vehicle, proving hot or cold towel service (depending on the season) like airlines provided to first class passengers. Meet and exceed the EP market's needs better and provide superior service for your clients. I hope these concepts will assist you on your next bodyguard assignment. Keep safe and God speed.
About Doc Rogers: He is the author of best seller Corporate Executive Protection – A Manual for Inspiring Corporate Bodyguards and the newly released eBook entitled How To Become An Executive Protection Specialist http://www.amazon.com/Become-Executive-Protection-Specialist-ebook/dp/B00AAIFW32   Doc is president and CEO of International Corporate Executive Protection Ltd., has earned a Ph.D. in Security Administration from Southwest University, is a Certified Protection Specialist from Executive Security International, a decorated former veteran police officer and is SE Asia's leading expert on executive protection and corporate security.