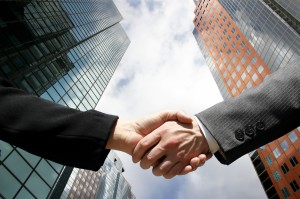 Type of Bodyguard Job
To improve your chances of finding bodyguard employment you have to know what type of bodyguard job you are looking for firmly in mind. Bodyguard work falls into two broad categories executive protection; where you will be guarding CEOs, senior executives and key corporate employees of large multi-national corporations and entertainment protection; where you will be guarding Hollywood stars, sports legends, musical icons and entertainers. Choose what type for bodyguard employment you want based on your talents and ambitions.
Finding Bodyguard
Job Openings This is the hardest part of finding bodyguard employment because 80 percent of the openings come by word-of-mouth and the ones that are advertised on the internet are swamped with applicants.  You need to use all available official and unofficial sources of information. Official sources include announcements appearing on executive protection and bodyguard groups and forums, announcements appearing on paid to join and bodyguard employment sites and jobs in major newspapers and industry journals. Unofficial sources include EP instructors from your academy and other bodyguards whom you have a relationship, this is the reason you need to get the word out that you are looking for bodyguard employment.
The Job Search
Do not send your résumé out to every multi-national corporation, agent or management firm of Hollywood stars, sports celebrities, musical or entertainers personalities. You do not want to waste your time or damage your own credibility by looking anxious. You need to narrow your job search.  This is where professional networking comes in on Facebook and LinkedIn; by asking friends and connections about possible job openings which they may know of. Never use the direct approach and ask someone you don't know well for a job. You will appear desperate, amateurish and loss integrity.
Cover Letters, Résumés & Applications
Once you have found several bodyguard positions that you would like to apply for, you want your résumé and application to stand out so that you will be invited for a job interview. In today's competitive bodyguard job market all job openings will be flooded by applicants (qualified and unqualified) and your cover letter, résumé and application will be one of thousands that must be must scrutinize by the employer.
Here are a few things to keep in mind when it comes to bodyguard cover letters, résumés and applications:  1) Keep them brief and accurate, 2) Write them with great care; free of grammar and spelling mistakes, 3) Restrict the cover letter and résumé to one page only, 4) The cover letter should be addressed to the director of human resources, with the proper spelling of the person's name, 5) If you address your cover letter "to whom it may concern" your cover letter, résumé and application will be placed in File-13, commonly known as the trash can, and 6) When filling out the job application make sure you specify the position for which you are applying or you may find yourself being interviewed for employment as a janitor.
The Bodyguard Interview
Your cover letter, résumé and application were impeccable and your bodyguard skills and experience were fantastic in the eyes of the potential employer, congratulations you've got a job interview. This is the time to make a great face-to-face impression and score the bodyguard job. Here are a few things to keep in mind when it comes to bodyguard interview: 1) Dress professionally; keeping with the customs of the bodyguard job you are applying for.
Corporate bodyguard positions calls for formal attire, Hollywood, sports, musical and entertainment bodyguard positions are less formal but being dressed neat and professional is a must, 2) The interview will usually last about an hour so be ready to talk intelligently about your background and current bodyguard experience level, 3) During the interview you must have a pre-game plan, those who wing it leave their success to luck. Instead divide your background and current bodyguard experience level into several clear and concise sections and give an overview of the talk at the beginning, 4) Do not talk too much, be brief and accurate. It's better to talk slightly too little than to talk too much, 5) When the interview is over restate your desire for the position and thank the interviewer, and 6) Don't forget to send a hand written thank you card to the interviewer.
Receiving a Tentative Bodyguard Job Offer
Your job interview went faultlessly and the employer feels that you are the right person for the job, congratulations you've gotten a job offer. However, before making a hasty decision about accepting the bodyguard position you need to acquire more information. Here are a few things to keep in mind when it comes to accepting a bodyguard job offer: 1) Find out as much information about the bodyguard position as possible such as salary, work hours, holidays, medical insurance and other perks, 2) If you are not pleased with some features of the bodyguard job offer, attempt to negotiate better terms, and 3) Once you have negotiated better terms for yourself get them in writing before you accept the offer. I wish you much success in the bodyguard in 2013 and beyond. Keep safe and God speed.
About Doc Rogers: He is the author of best seller Corporate Executive Protection – A Manual for Inspiring Corporate Bodyguards and the newly released eBook entitled How To Become An Executive Protection Specialist http://www.amazon.com/Become-Executive-Protection-Specialist-ebook/dp/B00AAIFW32   Doc is president and CEO of International Corporate Executive Protection Ltd., has earned a Ph.D. in Security Administration from Southwest University, is a Certified Protection Specialist from Executive Security International, a decorated former veteran police officer and is SE Asia's leading expert on executive protection and corporate security.