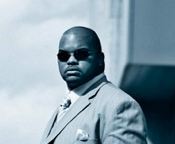 By Doc Rogers
Successful bodyguards possess certain attributes that enabled them to land lucrative assignments or well-paid jobs. It's called presence; how you come across and having the right behavior. It is the conduct in which the bodyguard reveals his character, bearing, demeanor, manner and appearance. It's the fire and hunger in your eyes. Your presence should win the hearts and minds of your teammates and the principal you are guarding. Nothing will attract confidence and respect more quickly than established knowledge and ability. Your confidence should walk into the room before you do. Having the right intellectual and character for the job is also highly important. Because a well-developed intellect and character will reduce your attraction to make dishonest choices and will enable you to withstand the rigors and daily challenges of a bodyguard assignment and never compromise your principles.
Never a Hard-Nosed Veteran: You should never act like a hard-nosed, calloused bodyguard. That's not the type of presence you want. Instead, be a team player and approachable. Your goal is to become the go-to person for wisdom, direction and guidance. You have the ability to provide experiences for life as well as knowledge for professional learning.  If your presence is lacking you need to make a personal choice to change it. You should modify your body through exercise and your attitude by feeding your mind with positive thoughts and learning. Pay attention to how you look, talk, dress and carry yourself.  Your presence should effectively communicate your experience and expertise.
Improving Bodyguard Presence: Here are some guidelines for improving your bodyguard presence: 1) Knowing that you have the skills to do the work that is expected, 2) Showing true enthusiasm and passion for the job, 3) Being genuine and upfront while working either as a solo bodyguard or on a team, 4) Maintaining clarity when interacting with the principal and your teammates, 5) Being driven and having a sense of purpose, 6) Being prepared to admit errors or slip-ups, 7) Having confidence in yourself  and coming across as someone who is on the ball, 8) Looking the part of a bodyguard, this means dressing the part as well, looking strong, confident and professional, 9) Showing competence and being technically skilled and, 10) Being trustworthy and loyalty at all times.
Hardest-Working Member on the Team: A successful bodyguard should be perceived as the hardest-working member on the team; doing work appropriate to his position and assisting his team mates in getting each job done. Having the proper bodyguard presence means taking ownership of the detail and the assignment, by keeping a positive attitude, showing courtesy and respect to everyone on the team, keeping calm in stressful situations and display a highly professional personality.
About Doc Rogers: He is the author of best seller Corporate Executive Protection – A Manual for Inspiring Corporate Bodyguards and the newly released eBook entitled How to Build Your Own Executive Protection Business.  Doc is president and CEO of International Corporate Executive Protection Ltd., has earned a Ph.D. in Security Administration from Southwest University, is a Certified Protection Specialist from Executive Security International, a decorated former veteran police officer and is SE Asia's leading expert on executive protection and corporate security.