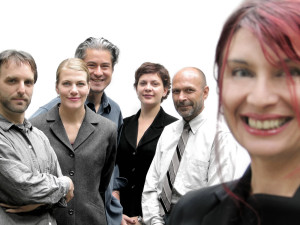 By Doc Rogers
The Network Factor: It's not just who you know and what you know, but who knows you. Emphasize networking purposefully, connecting with decision makers or individuals especially those affiliated with a target employer who is well positioned to not only hire, but also make introductions and expand connections to other hiring decision managers.
Network Building Fundamentals: Many people when building their network in the bodyguard industry are under the illusion that more is better. However, the more quality people you connect with the better off you will be in finding bodyguard work. Therefore, the best way to build you network and make connections is to make quality connections with highly relevant people, once you have made the connections your next step is to build those connections into trusting relationships. You need to invest an hour a day on Facebook and LinkedIn to make these quality connections. Do your research on Google and make quality connections with key plays in the industry. Also make an effort to get a broader global network which can ultimately lead to finding work as a bodyguard.  The more quality people you know you know, the better your chances they may point you in the right direction in finding a job.  The people in the network you develop may point you in the direction of key bodyguard decision makers or assignment opportunities on the horizon.
Network Goal Your: goal is to keep striving and accomplishing your dream to become a bodyguard, while you network, train and work towards getting a bodyguard job in the shortest possible time.  To do this you must start networking on Facebook and LinkedIn immediately. Start building trust now within your chosen group by displaying professionalism and connecting with industry professionals and decision makers. Your main goal is to become known and trusted within your group.
Relevant & Recommended Bodyguard Groups on Facebook Spend up to one hour a day commenting on posts, providing relevant content and making friends. Your goal when building your network is to create value with the people you connect with on Facebook and LinkedIn. Invest the time needed to deepen your professional relationships, build trust and form alliances which will ultimately be part of your long-term success as a bodyguard. The following Facebook groups are highly relevant to the bodyguard industry. You should join these groups immediately; start making a professional presence and post comments that add value. Good luck and God speed.
About Doc Rogers: He is the author of best seller Corporate Executive Protection – A Manual for Inspiring Corporate Bodyguards and the newly released eBook entitled How to Build Your Own Executive Protection Business.  Doc is president and CEO of International Corporate Executive Protection Ltd., has earned a Ph.D. in Security Administration from Southwest University, is a Certified Protection Specialist from Executive Security International, a decorated former veteran police officer and is SE Asia's leading expert on executive protection and corporate security.