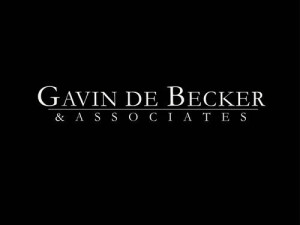 Job Alert: San Francisco, CA
Protection Specialist
Job Description Gavin de Becker & Associates is an elite private security firm that protects and advises the nation's most at-risk public figures and organizations, to include media figures, business leaders, transnational corporations, global operations centers, law enforcement units, and government agencies.
• Now Hiring.  We seek to hire smart, physically fit, and motivated professionals for our Protective Security Division.  Men and women who seek a security career in executive protection and threat assessment.
• Protection.  Our associates operate in dynamic environments, protecting at-risk public figures at their residences, their businesses, and in public.  Often assigned to full-time Command Centers and global operations centers, our associates manage the safety and security of our clients 24 hours a day.
• Travel.  Many of our associates travel with clients and protect clients at public appearances, while in foreign countries, on film locations. etc.
• Merit.  Advancement is by merit, not seniority, and there are many opportunities for advancement.
• Salary.  Our firm offers a higher starting salary than most law enforcement careers to include LAPD, NYPD, Chicago PD, and Atlanta PD.  Typical first year earnings in San Francisco range from $50,000 to $85,000.  And through our merit-based system that rewards performance (not seniority), many 2nd or 3rd year associate salaries exceed this first year earnings range.
• Benefits.  Our full-time associates are provided with exceptional benefits packages which medical insurance, dental insurance, life insurance, long-term disability insurance, and a 401K retirement plan.
• Join our Team.  Conduct your own research about Gavin de Becker & Associates and you'll see why we are known as the world's leading experts in security, executive protection, and threat assessment.  We invite you to be part of our team! Desired Skills & Experience We are seeking:
• Men and women with integrity and high ethical standards.
• Physically fit.  *All candidates must pass our physical readiness test.
(Standards may be found on our careers website.) • Individuals with excellent communication skills.
• Drug-free and nicotine-free.  Associates submit to on-going drug and nicotine screening.
Company Description Gavin de Becker & Associates, Inc. is a world leader in executive protection and threat assessment. Headquartered in Los Angeles and operating in major cities across the world (including New York, San Francisco, and London), our firm protects and advises a wide-range group of clients that includes the world's most famous and the world's most anonymous. From media figures and transnational corporations to universities and women's shelters, Gavin de Becker & Associates stands on the front line of the assessment, prediction, and management of violence. Founded in Los Angeles by Gavin de Becker in 1978, our firm is based in fifteen different locations across the world where we advise and protect our clients in every environment imaginable. Additionally, our associates also research, write, and lecture on all aspects of high-level executive protection and physical security. As we expand our services across the country, Gavin de Becker & Associates remains a strict meritocracy that rewards performance, innovation, and creativity.
Apply Now: http://bit.ly/152wM4s