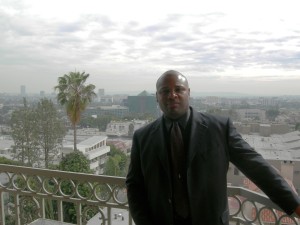 Let's face it, there is little fame or fortune for the bodyguard plying his trade year end and year out. But that is not why most people become bodyguards in the first place. He is basically a behind the scenes operative, however always within arm's reach of the principal.  The general public has no clue what it takes to be a successful bodyguard in today's industry. It's no longer about the man with the burly muscles, brute strength and few words.
Sure, you still need to be street savvy, with eyes sharpened to a razor's edge. The two greatest dangers that today's bodyguard face is the mind and the body going soft. You have to do things more intelligently and stay in the best possible shape.  Mind and body is what it takes; if you try one without the other you'll be half a bodyguard. Exceptional work demands exceptional bodyguards in this day and age.
The hours are not great and the perks are not that generous in the
bodyguard business
, however the more you do, the more you get. You have to fight through the bad times to earn the best career of your life.  Either you control your career or your career controls you.  Your work habits as a bodyguard predict your future.  In other words, be true to the game and the game will be true to you.  If you enter the bodyguard industry there should be no Plan-B. Make it or die trying should be your motto. Look past the glamour and hype by taking appropriate action and having clarity about where you are headed in the bodyguard business. Plan and shape your future.
Develop a professional reputation, become recognized for your work ethic, professional attitude and be an unflinching true-believer in the bodyguard trade yet soft-spoken.  You must work on every facet of the job. You can just "look the part," you must live the part of a bodyguard.  Believe in yourself and your abilities. Never sell yourself short. Keep safe and God speed.
Doc Rogers is the author of Corporate Executive Protection – A Manual for Inspiring Corporate Bodyguards and president and CEO of International Corporate Executive Protection Ltd. Doc has earned a Ph.D. in Security Administration from Southwest University and he is SE Asia's leading expert on executive protection and corporate security. Be sure to check out Doc's new book:
How To Become An Executive Protection Specialist
[Kindle Edition]