By Doc Rogers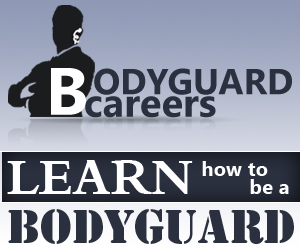 The following are some very basic concepts, but it's exactly what you need to help improve your bodyguard career.
1. Focus on providing superb principal protection and customer service.
2. Focus on becoming professional and you'll become successful.
3. Nothing comes easy in the bodyguard industry.
4. Keep a strong work ethic; hard work pays off.
5. No matter how much success you achieve in the industry you will always be vulnerable.
6. Avoid as much negative influences as possible.
7. On the job you need the following objectives:
A clear vision on how the assignment will unfold which should be rooted in advance work.
A strong plan for principal movements and protective coverage techniques.
A professional team to support your vision and plan in keeping the principal safe.
It takes an intelligent bodyguard to surround himself with other intelligent bodyguards.
Consistent, professional execution of your bodyguard duties and responsibilities.
Be able to overcome potential obstacles; in the real world nothing always goes as planned and nothing is what it seems, therefore have at least 3 back-up plans.
8. Never lower your standards; always keep raising the bar, because you are only as good as your last assignment. Only you have that power. Keep safe and God speed.
Check out Doc Rogers Author Page at: http://www.amazon.com/Christopher-Doc-Rogers/e/B00GHIT942