Bodyguards are not Thugs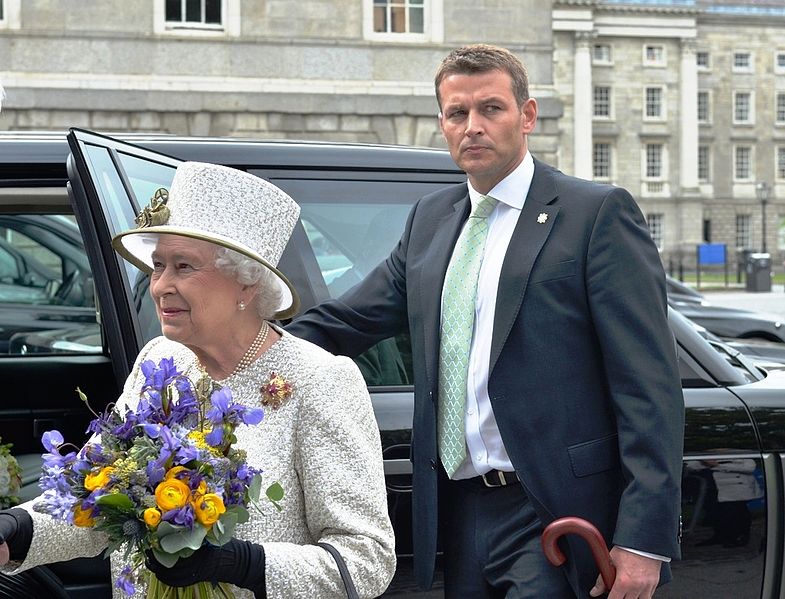 Bodyguards are often betrayed as knuckle-dragging thugs. This common misconception couldn't be further from the truth. This article tells what is really needed to become a bodyguard. First, if all becoming a bodyguard is not for everyone.  You must have great physical and mental fortitude to learn the trade and must be willing to sacrifice your time. After all, nothing worthwhile comes without a price. Don't be fooled by mindless Hollywood fiction movies that portray the bodyguard profession in the worst possible way.  Even the 1992 classic "The Bodyguard", starring the late Whitney Houston and Kevin Costner shows unethical bodyguard behavior. The bodyguard becomes romantically involved with his client. Real pros, who want to have long careers, never cross the ethical boundaries of the trade.
Hollywood Bodyguard Stereotypes
Hollywood bodyguard stereotypes are often a cross between gangsters and idiots. I once worked for Hollywood actor that fired bodyguards for not shaving and for dressing inappropriately. However, in one of his movies, my client played an ex-cop-turned-bodyguard. He appeared in the movie unshaven, trench coat wearing and bad-mannered. Exactly the type of bodyguard in real-life he would fire on-the-spot. Hollywood's depiction of our trade is twisted and does not provide good learning experiences for those interested in becoming bodyguards.  A Bodyguard with a lack of mental capabilities or limitations would not make it in a real-life occupational role.
Bodyguards are Complex
Bodyguards in real-life have to be equally at home behind a book as they are behind a Glock. Bodyguards quietly practice and perfect their trade which includes countless hours of physical effort and mental study. These skills are necessary for success in the industry. Many bodyguards specialize in a particular area of proficiency. This includes advance work, point man, bodyguard-driver, detail leader, or medic. This gives them superior capabilities and significant work opportunities.
Bodyguards on more complex assignments absorb and retain large amounts of information.  This includes airport knowledge, ground handler familiarity, and motorcade assembly, obtaining a network of contacts at hotels, venues, restaurants and participating in joint operational planning with support personnel.  Lastly, a bodyguard must have deep pools of professional contacts they can call upon when required.  This takes mental intelligence, not a trade for the weak minded.
Bodyguards must be Strategic
A Bodyguard must be strategic and operational planners. They have to be widely acknowledgeable in many different activities to provide a valuable contribution. Bodyguards must have an understanding of the operational environment, the threat level and the political sensitivity of the areas they work in. This type of understanding provides a large measure of support for the team during operational tasks and enhanced protection for the client.
Regardless of the type of assignment, a bodyguard is on; corporate, Hollywood, diplomatic, religious, sports or the music industry he or she must have the physical and mental fortitude and be capable of avoiding and addressing potential threats. To do this you need to train for physical and mental strength. You must mitigate any weaknesses.  You are only as strong as your weakest link; maintain a strong mind in a strong body. This will improve your effectiveness as a bodyguard and greatly enhance your career. For more resources on becoming a bodyguard see links below.
Introduction to Celebrity Protection
This article was written by Doc Rogers