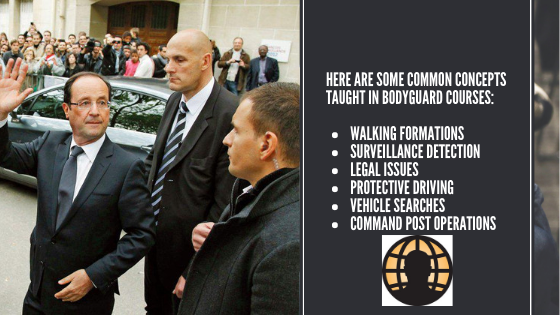 Should I take a Bodyguard Course?
Did you know, a Bodyguard Course can help you advance your executive protection career? But here's the kicker, everything in the executive protection (EP) business has a cost connected to it.
EP is all about ensuring the safety of VIPs. Today, an EP job could involve guarding the President of a Fortune 500 company, traveling with a celebrity like Ariana Grande, or securing the compound of a tech CEO like Mark Zuckerberg. Executive protection is meaningful, important work that comes with a lot of responsibility. Those who aspire to enter the field imagine the excitement and the opportunity to rub elbows with the rich and famous, but they often fail to research the most critical aspect of the job – executive protection training.
Bodyguard jobs remain great fodder for films and television series, most recently Netflix's hit show Bodyguard. But these are dramatizations. It's highly unlikely you'll be recruited to foil a major terrorist plot. However, you will be expected to protect your client at all costs and continuously think on your feet, and that requires extensive training that you can get from a Bodyguard Course.
There are over 1 million security guards in the United States, across all specialties, and 668,000 of those guards work in investigation and security services, according to a May 2017 study from the Bureau of Labor Statistics. In short, this is a coveted job for elite professionals who are trained in excellence. It's a competitive field, and there aren't as many openings as other industries. Thus, excellent training from a bodyguard course is a surefire way to stand out.

Bodyguard Course Training – Getting Started
There are four key paths you can take to become an executive protection professional:
Military experience – In the military, you learn some of the best tactical training there is, you get your body in amazing physical shape, and you do it all with a sense of duty.
Formal education – Though you'll need to supplement your education with defensive technical training, criminal justice or law enforcement degree can give you the upper hand in a competitive field. Your degree can also help you ascend the ranks faster once you're hired.
Licensure – You can start by acquiring the appropriate licenses specific to your field (i.e. a license to carry a concealed weapon). In most cases, you'll receive safety training before securing your license, and you'll start to learn the ins and outs of firearms.
Specialized training – Bodyguard course training is specifically geared toward prepping executive protection professionals for real-world experience. You can learn from experienced professionals, and you can study alongside fellow enthusiastic trainees. You'll receive a curriculum that's customized for your line of work. This is the most direct and effective way to prep.
Keep in mind that you won't receive this training or education on the job. You'll need to begin this journey before you ever click send on your first bodyguard job application. Also, as you prep to enter the industry, you'll need to get in peak physical shape and take care of basic skills, like maintaining an active driver's license.
Once you're trained, you can work with a bodyguard staffing recruiter to start identifying relevant opportunities.
In most cases, you'll need to meet a few requirements before selecting your training path: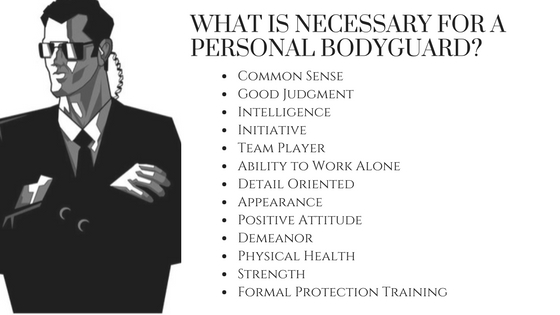 You'll need to be 18 years of age or older.
You'll need good physical health. This doesn't just mean strength; it includes good eyesight and excellent hearing.
You'll need to be well-groomed. Bodyguards need to be professional and unassuming, which means being clean-cut, with no distracting beards, hairstyles, or tattoos.
You'll need to pass a criminal background check, so be sure to clear up even the smallest issues like overdue parking tickets.
You'll need a strong understanding of client confidentiality. Protecting a VIP means you'll often be exposed to information or conversations that must be treated with the utmost respect.
You'll need to be naturally observant and alert, and you'll need excellent communication skills.
You'll need to pass drug testing.
You'll need at least a high school diploma or GED.
You might need 4-6 years of experience as an entry-level guard, depending on the program or the job you aspire to.

What you'll learn in a training course
No two executive protection jobs are the same. You'll have to protect your clients from threats as serious as bodily harm, kidnapping, assault, assassination, stalking, and harassment, or as non-threatening as embarrassment. This could mean managing a massive crowd, securing a large area or venue, driving, or even shadowing your clients. The job of a bodyguard is extensive, and thus, your executive protection training will cover quite a lot of topic areas.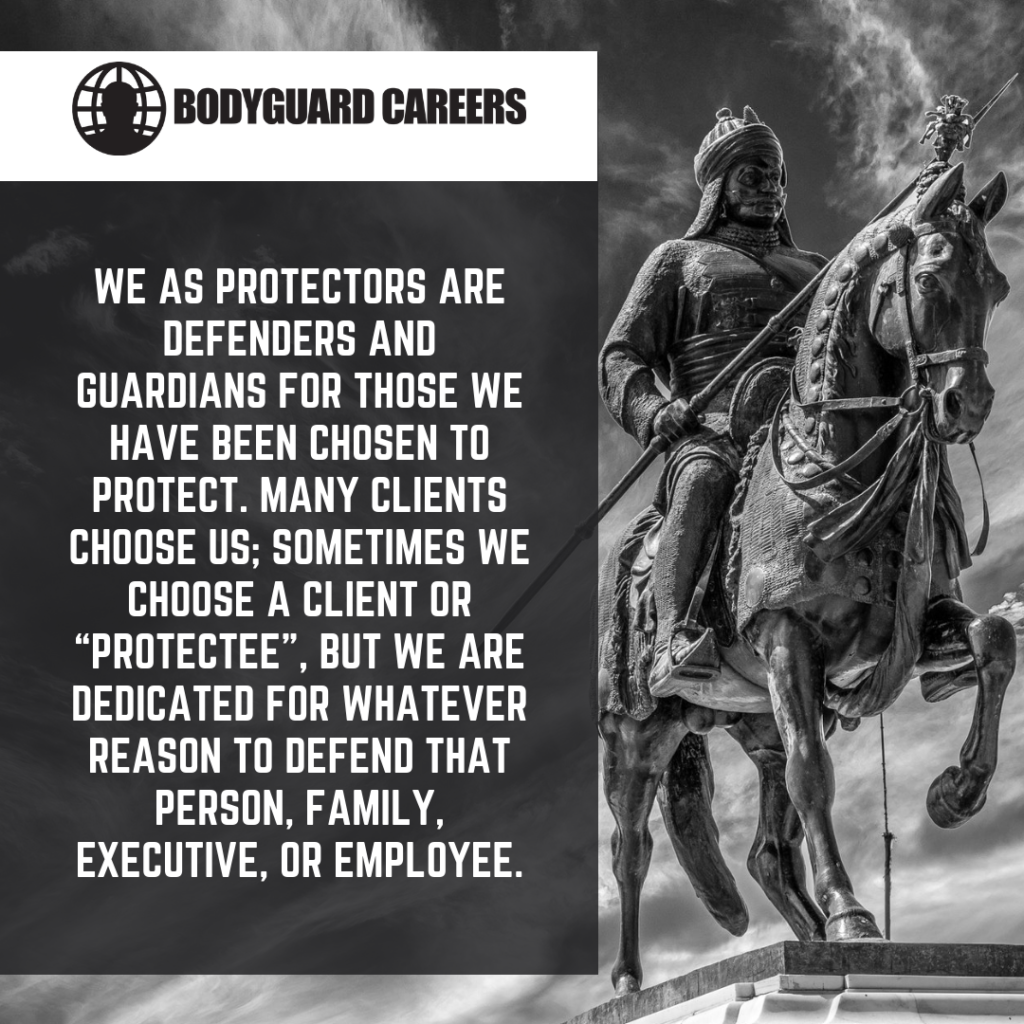 Expect your training to include:
Thorough overview of what protective services include
The basics of security and how executive protection builds upon that
Measures and countermeasures: These are offensive and defensive interventions designed to keep your client out of harm's way. Measures include safe entrance and exit strategies, varied travel routing, and maintaining a strong forward presence. Countermeasures could include alternate hotel accommodations and quick evacuation plans.
Examples of specifics and techniques that you can expect based on the level of your assigned VIP
Expected legal issues
Command post operations
How to conduct vehicle searches
Protective driving strategies
Surveillance detection skills
Commonly used walking formations
Defense tactics
Firearms tactics
Bodyguard ethics – there will be unwritten rules you're expected to follow.
Conflict management skills – you may need to de-escalate a situation without using physical force.
Unarmed combat
First aid skills – situations could arise in which you need to administer life-saving aid.
Risk assessment skills – you need to be an expert at identifying threats and creating a plan of action based on your assessment.
Escorting – part of your job could include escorting VIPs from point A to point B; this may not sound tough, but you'll need to protect individuals at all times while in transit.
Whatever path you choose to begin your career as a bodyguard, understand that extensive executive protection training is required to ensure you're a viable candidate that can perform under pressure, regardless of the situation or the client.
So start a savings plan to attend a bodyguard course today, an remember clients and employers are impressed with EP certificates and credentials. Professional EP credentials mean something in this business and you are well-advised to get certified. So take a bodyguard course read a few good books and start preparing your career, if there's too much EP competition where you are, go somewhere less congested and where professional EP services are in demand. Pay the price by taking massive focused action and by putting your EP skills and experiences to their highest and best possible use. Doers and dreamers both have a price to pay, but doers seize the opportunity to build, promote, deliver, and sustain superior results. Take action and find a way to apply this information today. What you do today, you'll harvest tomorrow.
Related Posts:
About Harlan Austin
Harlan Austin is the founder and editor of Bodyguard Careers. If you need help getting started in Executive Protection, Click on this link.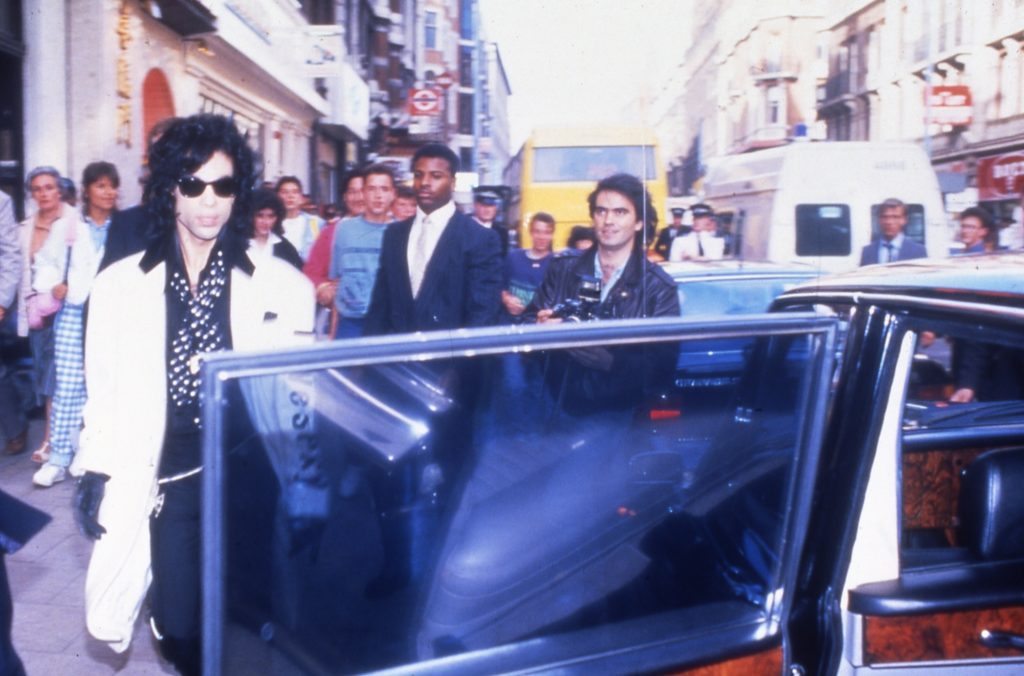 I look forward to sharing in your success–I know you will find, as I have, that you are on a career path that is both interesting and profitable.
Sincerely Harlan Austin