"Celebrity current news"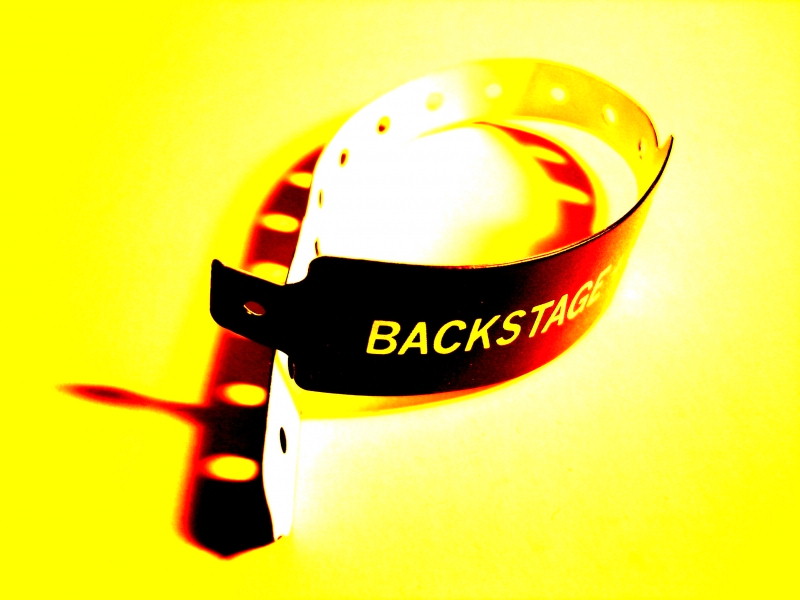 By: Harlan (Hucky) Austin
Lots of people want to be bodyguards to famous people. The truth is, Celebrity Details are probably the most coveted positions, but represent only one small sector of Executive Protection. Details can range from accompanying a CEO of a Fortune 500 company to a shareholders meeting, to acting as a bodyguard/personal assistant to a celebrity, to the reaches of the upper echelon and most dangerous work–protecting political dignitaries from terrorist attacks.
Sasops from Tactical Forums describes a detail representative of the kind of work other people won't ordinarily do, and which is rarely noted in the job description:
"I got to work in a huge trash dump recently and realized that the location was not one that anyone ever advertised as a lure into the profession¦surrounded by mountains of filth, rotting corpses, pigs (eating the flesh off the corpses) and gun toting bandits."
Makes fetching a mocha latte for a celebrity employer seem like a walk in the park, right? I have been fortunate in that the scope of my duties as a Bodyguard have never included flesh-eating pigs–rather, I have protected the famous, the beautiful, and the self-absorbed. Yup. You read that last bit right.
Most people who desire careers as Bodyguards/Executive Protection Specialists have glamorous fantasies about the work. Well, let me take the rose-colored Vuitton sunglasses from your star-sparkled eyes and get real with you for a minute about doing this type of work.
First, if you are a big fan of a particular celebrity–do NOT seek employment as his or her bodyguard. Chances are, shortly after you begin to work for them, you will no longer be a fan. I have worked with approximately 50 celebrities over the years, and I would truly enjoy working again with five of them.
Secondly, you must be willing to forego a personal life, since all your time and attention will be focused on taking care of your celebrity. And by "taking care" I don't mean just wearing a dark suit and hanging out backstage, on the red carpet, at trendy watering holes, restaurants, and strip clubs. Your Body Guard duties will often require you to act more as a Personal Assistant.
"How personal" you ask? Let me give you some examples: If your celebrity's girlfriend needs Tampons at 2:30 a.m.–you will be the one to run out and purchase them. Your celebrity and his/her friends drink too much? You will be the one cleaning up the puke. If they want to make-out (or more) in a semi-private yet still public place–you will be approximately 10 feet away, acting as though you hear and see nothing. One time, two stars I was working for decided to do something they never did–sneak off to a grocery store and buy food. Only one problem–they filled up a cart and neither one of them had any money on them. So at 2:00 a.m. yours truly was up and out of bed, talking with the manager, making arrangements to pay for the groceries. Neither one was accustomed to carrying money or credit cards, because those details are usually handled by other people. They also have people who maintain their cars, do their laundry, clean their homes, shop for gifts, and the like. You are one of their "people."
In his book "FAME JUNKIES The Hidden Truth Behind America's Favorite Addiction" Jake Halpern interviewed several Personal Assistants to celebrities. One of the notable themes in the chapter on this topic was the inherent need for staff to adjust to the ever-changing needs of a celebrity. Personal Assistant Annie Brentwell says the following:
"The mental discipline is incredibly important. For me, it's an ever-present attentiveness to the fact that you are just doing the job. You're not hanging out with your friend. The most important thing is to not express or even think about your own needs. If my employer has to think about me–even if they are not consciously doing so–it detracts from what they are doing. I don't have time for something to be about me. And neither do they. It's my job to take care of that person–to keep them feeling up–and that means being disciplined."
The author shares further observations on Brentwell's comments:
"Brentwell was constantly adjusting her psyche to become the perfect complement or counterbalance. She could play the humble servant, the trusted confidante, the cheerful admirer, or the supportive family member. And yet even when she emulated a friend or a family member, it wasn't exactly a realistic scenario because on principle, she was refusing to talk about herself or even to recognize her own emotions. The result was a pseudo-friendship, in which one person did all the talking and feeling, while the other deftly maneuvered to stay out of the way."
It is the same for Bodyguards. Your own personal life and needs are pretty much of no consequence, while the celebrity's life and needs are everything.
The money you earn can be amazing. There's no question about that. But when you assess the number of hours in the day that are not your own, and the time that you are away from loved ones–well, let's just say it's ideally a job for a single person without any romantic or family attachments. I worked for one celebrity who insisted that his entourage spend the holidays with him. He would purposefully schedule appearances or visits out of the country, so that we'd have to be away from our families. That was really hard.
Thirdly, bodyguard work requires the ability to spend hours upon hours doing nothing. Let me clarify: you ARE keeping an eye on your celebrity, alert to over-zealous fans, paparazzi and the like, but often my job would consist of sitting for 12 hours in a secured recording studio watching Prince or other musicians working out arrangements. It is not at all like listening to a finished song. It is tedious, mind-numbing and interesting for about 20 minutes. Imagine 10-12 hour long sessions like this–for days and days and days at a time.
The last big misconception as regards this career, is the idea of "celebrity by association." It's vitally important for anybody working with a celebrity to understand this: YOU ARE NOT A STAR. Granted, it's exciting to tell your friends you've walked a red carpet, or you're traveling to Europe, or you met Madonna. But the fact is, you are pretty much at the beck and call of somebody else, usually tethered to that person virtually every waking hour and nobody knows your name, or even cares to. In fact, the more anonymous and unobtrusive you are, the better.
I remember being in the company of an uber-famous singer. I kept noticing that "her people" never looked her in the eye. I found it odd–but over and over again, as her bodyguards or staff addressed her, they'd look at the floor. I asked my friend about it and he said, "yeah, nobody is allowed to look her in the eyes." Well, I was a brash young pup. I pretended I didn't know about her rule, and walked up to her and looked her right in the eyes and asked her how she was doing. She was livid. I still can't believe I did that. I was just so put off and disappointed in her. (Remember what I said about "don't work for someone you're a fan of?" Case in point.) There is
a lot of abusive behavior that is tolerated by those who inhabit a celebrity's orbit.
All that having been said, there were a lot of wonderful things about being a celebrity bodyguard. Being a part of the Purple Rain phenomenon, and being next to Prince as his star was rising was thrilling. People like Bette Midler, Whoopi Goldberg and Kim Bassinger were just so warm and normal and nice to be around. I made a lot of good friends who were also a part of the various details–other bodyguards, background musicians, roadies, designers, seamstresses, and crew members.
For me, it was not a life-long career choice. After 10 years in the business I made an interesting discovery: At a certain point celebrities ceased being special in my personal universe. It was fun and interesting and very lucrative while it lasted–but my wife and children needed me, and the price of living my life for a stranger whose name everybody knew was too high.
"security and bodyguards nyc"