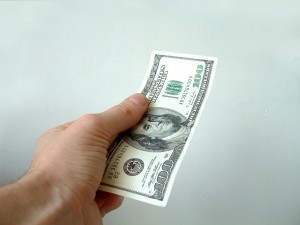 To make it through rough financial times we as executive protection businessmen and women need to readjust our EP outlook with serious and committed new strategies. Don't let worry weigh you down, get out and start building your business with these EP business tips.
1. Business of service. First and foremost we are in the customer service business and should develop a customer service attitude by placing the client first. Show your clients and prospects that they are respected, valued and are significant, that through your service and devotion you will keep them and their families safe by always acting in their best interest. When you focus on what's right for the client and they see you are bound by a high code of ethics and customer service they will have no doubt in their minds to hire you.
2. Keep focused. Keep your mind focused, positive and strong, don't run from tough financial times; use it as positive energy to keep goal-oriented each day and to increase your self-discipline in taking efficient action for retaining your current EP clients and attracting new ones. With the clients you do have try to increase the EP assignment volume. Let them know that you are not working only for a paycheck; you're working because you love to do what you do.
3. Be cost-effective. Run a leaner, more cost-effective and efficient EP business; eliminate all clutter. Start conserving your cash, monitoring your cash flow, ensuring your EP business expenses and your lifestyle are in line with your accounts receivable. It should be your decision to be resilient and overcome any finical adversity in a cost-managed way.
4. Be friendly. People in the EP business tend to get stereotyped as muscular thugs with intimidating expressions. People keep their distance. This may be appropriate in some setting but not off-duty when looking for new clients. Broaden your horizons. Devote your off-duty time and attention to constructive and positive conversation with new people while keeping mild mannered.
When people ask what you do for a living, let them know that you protect people. If appropriate provide them with a business card and without exception let them know they can call you if they ever have a personal safety issue or question. Show a willingness to assist them, put a smile on your face; be attentive and respectful at all times. Prospective clients will have a much deeper respect for what you do and for the EP industry as a whole.
5. Preparation. As we are well aware, preparation is key in our strategic and operational EP duties. However we should now include EP business tactics in our daily prep. These tactics should include EP special offers, special pricing and alliances.
•    EP special offers – promotions could include protective "Sleep, drive and fly" packages, "special family protective packages" or special promotions such as "December's special 10% off executive armored vehicle", etc. Get creative, get the word out and get some new clients.
•    Short-run EP special pricing – such as a one-time-only special EP offers; special pricing decisions should be used as instruments to excite current clients into utilizing the service and attract new clients.
•    Identify all appropriate alliances – to assist in providing the best most cost-effective services for your clients in conjunction with your EP services. Look for alliances that are also motivated by cost reduction and improved customer service or that welcome additional business. Clients want to get a good value for their money and forming alliances can help.
Now it's your turn to take full advantage of the opportunities even in these tough times to improve your EP business by making better use of what you already have. Fight through all situations and win, be resilient and overcome any potential adversity. Your hard work will win if you apply it consistently. Keep safe and God speed.
Doc Rogers is the author of Corporate Executive Protection – A Manual for Inspiring Corporate Bodyguards and president and CEO of International Corporate Executive Protection Ltd. Doc has earned a Ph.D. in Security Administration from Southwest University and he is SE Asia's leading expert on executive protection and corporate security. To learn how to make a full time living as a corporate bodyguard visit the websites below for more information.
http://www.trafford.com/Bookstore/BookDetail.aspx?Book=182707
http://www.amazon.com/Corporate-Executive-Protection-Inspiring-Bodyguards/dp/1425135927
http://international-corporate-executive-protection.com/order.asp