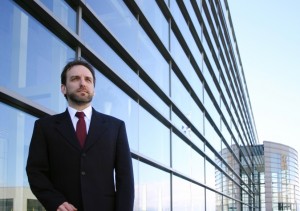 The current economic situation has many bodyguards stressed; it's a tough world out there. The most important thing to do is not to panic, even if you been off the circuit or out of work for awhile. No matter what situation you're in remember economic downturns don't last forever and now is a good time to take control of your training, focus on relevant bodyguard marketing and to make wise career choices.  You have to start taking some drastic measures in a calm and professional manner.
Training and marketing needs to become the topic of the day and it's advisable to start to improve the efficiency and effectiveness of your bodyguard services. Devote time to learn as much as there is to know about the industry. Don't become complacent and master only a few basic BG tasks.
Now is the time to brush-up on your advance work, proper techniques of security, violence risk and threat assessment, stalking and workplace violence prevention, firearms training, intelligence, logistics, medical and other BG technical skills to make you more marketable in the industry.
Take the time to read trade journals, bodyguard magazines, go on the Internet to industry related sites and keep your BG resume up-to-date. Learn as much as you can; read books, articles, and go to BG seminars, talk to more experienced BGs. Then when a career opportunity comes up, you will be the most appealing BG candidate for the job.
I know you have heard it many times before that you need to network and join BG groups, but now you seriously need to do so. Many BG groups have a wealth of information available on finding work, how to market yourself and where to obtain good affordable BG training.  Don't just join, participate in group discussions and ask educated questions to the members.
With BG assignments dropping and competition getting worse, it is vital to plan at the operational level to become more technically proficient and focus your services on high-demand BG activities marketed towards potential high-net worth clients, corporations conducting layoffs and other sectors of the community now in need of BG service.  Keep your momentum going to gain opportunity and when the dust settles you will be technically and tactically ready for the assignment.  Good luck and God speed.
Doc Rogers is the author of Corporate Executive Protection – A Manual for Inspiring Corporate Bodyguards and president and CEO of International Corporate Executive Protection Ltd. Doc has earned a Ph.D. in Security Administration from Southwest University and he is SE Asia's leading expert on executive protection and corporate security. To learn how to make a full time living as a corporate bodyguard visit the websites below for more information.
http://www.trafford.com/Bookstore/BookDetail.aspx?Book=182707
http://www.amazon.com/Corporate-Executive-Protection-Inspiring-Bodyguards/dp/1425135927
http://international-corporate-executive-protection.com/order.asp