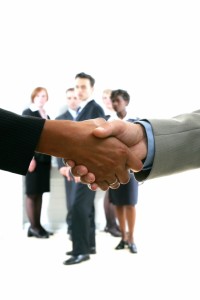 As bodyguard professionals we should realize that we are a brand and our brand is designed to make clients feel safe and confident during business and leisure activities. You are selling your leadership abilities, problem solving abilities and your ability to operate under pressure successfully while keeping your clients well-insulated and removed from safety concerns.  To be successful your employees or teammates must mold easily into this brand by delivering consistent bodyguard service.
Professional bodyguards are hired for their experience, training, time-management, communication, skills, skills in taking initiative and special skills learned in the military, law enforcement, personal security detachment or private sector – marketable skills.   Security and executive protection (EPU) unit directors are looking for someone who is sincere, that can demonstrate that they have the integrity and good, sound decision making and reasoning skills necessary to become a bodyguard or member of the EPU either as a vendor or an employee.
Numerous bodyguard candidates get disqualified by displaying a 'hired-gun' mentality during the interview process.  They show "enemy kill" snapshots and "injury sustained" photographs on applications and résumés.  Protective techniques, threat assessments; leadership, medical skills and logistics are a lot more marketable than how much hot lead you've been slinging in the Middle East or elsewhere.
Many new bodyguard candidates don't realize that this is a customer service industry and having a professional "customer service" attitude is mandatory. Any hired-gun mentality will be seen as a huge red flag. As a lesson, please remember – be positive, polite, and friendly – display a genuine professional customer service attitude.
Maintain a calm confidence and disclose a successful image, be polite to everyone you meet and convey genuine enthusiasm and passion in your words and actions and always remember what you are selling. Keep safe and God speed.
Doc Rogers is the author of Corporate Executive Protection – A Manual for Inspiring Corporate Bodyguards and president and CEO of International Corporate Executive Protection Ltd. Doc has earned a Ph.D. in Security Administration from Southwest University and he is SE Asia's leading expert on executive protection and corporate security. To learn how to make a full time living as a corporate bodyguard visit the websites below for more information.
http://www.trafford.com/Bookstore/BookDetail.aspx?Book=182707
http://www.amazon.com/Corporate-Executive-Protection-Inspiring-Bodyguards/dp/1425135927
http://international-corporate-executive-protection.com/order.asp