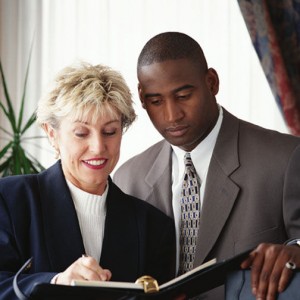 During these recessionary times many executive protection agents are looking for work. This article gives you ready to use information on a well-constructed executive protection job search plan.
Networking
Connect with as many target clients or employer decision makers as possible from your list of potential executive protection employers. Reach out to as many contacts within your network that can assist you in getting a solid referral.
Conduct inquiries and come up with additional EP job search networking opportunities with the mindset of providing value to others while enhancing your EP job search network. Share your insight on EP to get in front of potential ideal clients or employers. Imagine yourself as a one-man PR firm with one goal in mind; to land an EP job.
Update Your Resume
Before anything else update your résumé. Ensure it includes your experience, training, time-management, communication skills, skills in taking initiative and special skills learned in the military, law enforcement, personal security detachment or private sector – marketable skills.  Include all the EP and related training. Attach any EP certifications with your résumé, this shows you are currently trained in the ways and means of EP.
Newspaper Search
Search the local and national newspapers and job hunting newspapers on current EP job vacancies.  The majority of newspapers today have their content available online.
Corporate Job Postings
Many corporations have job vacancies on their property by use of internal job posting boards and do not advertise in newspapers. You can walk into these corporations and inquire with the corporate receptionist on employment vacancies.
Internet Search
Many top corporations have their own job vacancy website page. You should search through these job vacancy pages one by one and apply for any corporate security job available. This will get your foot in the door and then you can move into the executive protection unit when a position becomes available internally. This method simultaneously boosts your chances of employment while you continue your EP job search efforts. Good luck and God speed.
Doc Rogers is the author of Corporate Executive Protection – A Manual for Inspiring Corporate Bodyguards and president and CEO of International Corporate Executive Protection Ltd. Doc has earned a Ph.D. in Security Administration from Southwest University and he is SE Asia's leading expert on executive protection and corporate security. To learn how to make a full time living as a corporate bodyguard visit the websites below for more information.
http://www.trafford.com/Bookstore/BookDetail.aspx?Book=182707
http://www.amazon.com/Corporate-Executive-Protection-Inspiring-Bodyguards/dp/1425135927
http://international-corporate-executive-protection.com/order.asp