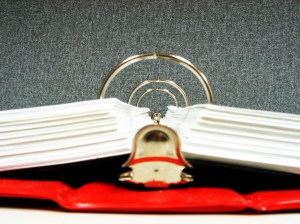 It's no secret that the economy's still struggling and with the slowdown of bodyguard assignments more and more bodyguards are feeling the pinch. Now is the time to start promoting your bodyguard services, seek external contact with potential clients and employers, get involved and engaged in your service promotion or job efforts. Focus your EP assignment or job search, be interested in people and various companies that have an executive protection unit (EPU) and have a strategy firmly in place to get the interview, the assignment or the job.
Look at various industries that have an EPU (most large corporations have established EPUs).  During your service promotion or job search efforts seek out unfamiliar organizations. You need to maintain a sustained effort to find a company that will hire your EP services or hire you as an in-house EP employee.  Great strategies in trying times include:
•    Spend lots of time actively networking with other EP professionals in the industry.
•    Follow up on all potential EP assignment or employment leads despite how unlikely they may seem.
•    Post your corporate resume or personal resume on Internet job boards and answer ads and Internet postings on a regular basis.
•    Put a structure in place and have a daily plan with goals and objectives (send out resumes, network, follow up on leads, etc).
•    Attend bodyguard networking opportunities to increase your knowledge and surround yourself with knowledgeable people in the business.
•    Your objective (EP assignment or EP job) should be achieved by any means necessary. Do the things that failures don't do.
•    Up your credentials, additional EP training and accreditation in recessionary times can sometimes mean the difference between tough times survival and road-kill in the EP industry.
The bodyguard industry is a "shadow trade" meaning that the EP agents who are hired to guard CEOs and senior executives of global corporations work in the midst of the shadows. This is why networking with pros in the industry is so important. These individuals know about leads and assignment or job openings before the general public does. Keep your eyes open, ask around, and let people know you're looking for an EP assignment or job. By sticking out your job search or assignment efforts you will do quite well by following these recommendations in the Tough Times Bodyguard Guide.  Good lick and God speed.
Doc Rogers is the author of Corporate Executive Protection – A Manual for Inspiring Corporate Bodyguards and president and CEO of International Corporate Executive Protection Ltd. Doc has earned a Ph.D. in Security Administration from Southwest University and he is SE Asia's leading expert on executive protection and corporate security. To learn how to make a full time living as a corporate bodyguard visit the websites below for more information.
http://www.trafford.com/Bookstore/BookDetail.aspx?Book=182707
http://www.amazon.com/Corporate-Executive-Protection-Inspiring-Bodyguards/dp/1425135927
http://international-corporate-executive-protection.com/order.asp